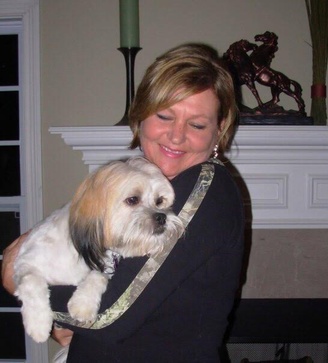 Dr. Michelle Lane of McKinleyville, CA passed away on August 7th, 2017 due to an accident while she was visiting family in St. Louis.

Michelle was born in St. Louis to James and Jane Lane. She spent most of her childhood in Huntley, Illinois before attending Purdue University, University of Texas at Austin, and Indiana University. After starting a family, she moved around the United States and abroad before returning to school to complete her doctorate at the University of South Carolina.
Michelle came to McKinleyville to join the faculty at Humboldt State University, where she taught in the School of Business since 2011. Her research topics included social responsibility and social entrepreneurship. She liked to engage her classes with the local community, and frequently conducted projects with local businesses and nonprofits.
She was a dedicated horse lover after growing up on the family farm in Illinois. She owned and operated a horse barn in Michigan where she rode dressage and was an active and supportive horse show mom. Her love of animals extended to animals in need, and she was an active volunteer and foster parent for the Sequoia Humane Society. She also served on their Board of Directors. She was passionate about riding her Harley, and enjoyed being part of the Harley Owner Group when she lived in Bowling Green, Kentucky.
Michelle spent her life encouraging and supporting others, and was always eager to help out when someone needed a hand. This included letting bicycle tourists rest at her house, watching people's pets when they were out of town, supporting friends and family during times of illness or sadness, and lending an ear to any students needing support. She was also heavily involved in her family's activities, from being a girl scout troop leader, youth group leader, and supporting every organization her family was involved with. She loved to dance, and was always the first one out on the dance floor, even when there was no dance floor.
Michelle is survived by her 3 children, Nathan (Jill) Heine, Lindsey (Erik) Sunden and Christina (Frank) Jones, and 3 grandchildren Kendall, Payton and Theo. She is also survived by her sister Kathy Grindstaff of McKinleyville, and brother Michael. She was preceded in death by both of her parents.
The obituary above was submitted by Michelle's family. The Lost Coast Outpost runs obituaries of Humboldt County residents at no charge. See guidelines here.