Kenneth Orville Powell
Born April 9, 1939 - Passed August 13, 2017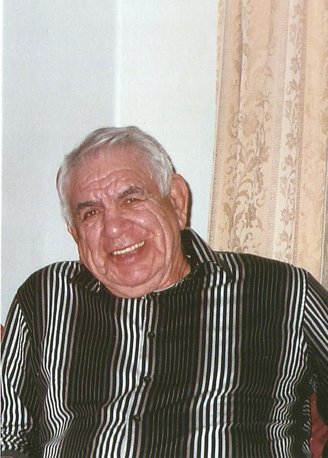 Ken was raised in the Blue Lake area, but lived in various parts of the United States before returning to Humboldt County over twenty years ago. He was a proud member of the Yurok Tribe, preceded in death by his grandparents Big Lagoon Charlie and Nancy Charlie of the Mettah Village on the Klamath River, parents Charles and Thelma Powell, and his siblings, Richard, Phyllis, Kay and Nancy.

Ken was a retired Navy Chief and served four tours of duty in Vietnam as a Navy Seal. After retirement, he began a new career as a certified drug and alcohol counselor and worked for United Indian Health Services and various recovery programs in Humboldt County.
Ken was a valuable and beloved member of Alcoholics Anonymous, celebrating 27 years of sobriety in January and was known by his own chosen nickname of "Indian Ken." His other nickname "Matlock" came about from advocating in court for alcoholics who had completed court-ordered treatment.
Ken was a man of great determination. In his early 70s he walked 50 miles a week in the Arcata bottoms to ward off diabetes. He read the bible from cover to cover. He even learned early in life to hem his own pants because the store bought ones were always too long.
He enjoyed cooking (and eating) and once cooked an entire Thanksgiving dinner when he was the only guest at the table. At Christmas, he loved decorations in the house and buying presents. Each dog got a huge stocking full of toys and treats. Ken never met a dog or a baby he didn't want to hug on. Bear, an old black chowchow, was Ken's best buddy and vice versa. They were often seen walking in the Henderson Center area.
Other than attending church and such AA-related activities as daily meetings, sponsoring, roundups, camp-outs, speaker meetings, potlucks (he loved eating), he also loved listening to speaker tapes while working jigsaw puzzles. That is, when he wasn't listening to country western music. On road trips, he enjoyed playing the music cd of Rob, the Retired Alcoholic, and spoke fondly of Rob many years after his passing.
He loved gambling (and eating) at the casino, but also loved going to the zoo, petting the animals (and eating) at the county fairs, wading at King Salmon beach, going to the river and redwoods and visiting the Requa lookout. Little white pick-up trucks were something else that Ken loved.
Ken made jewelry and gifted many ladies with his earring and necklace creations. He loved flowers and spent a fortune on them. His last wife reported a collection of 28 vases she had to donate to a flower shop. He liked working in the yard, especially mowing with his shirt off and laughing at the honkers.
Ken signed pictures and cards with these words "Lovingly, Ken Powell" and he did his best to live that way.
He was married several times and in the last year of his life he reconnected with his first wife, Shirley, the mother of his daughter, Pamela. Shirley was tremendously helpful to Ken as his illness progressed making sure that he was safe and well cared for. He loved Pamela and was very proud of her, often expressing regret that he had not played a more active role in her life.
He is survived by Shirley Gratz, his daughter Pamela Blanton, sister-in-law Bonnie Harty, niece Tammy and great-nieces Chelsea, Brandy and Ashley, brother-in-law Chuck Huntzinger and nieces and nephews in that family.
Shirley would like to thank Susan and the staff at Humboldt House Lodge for their excellent care of Ken, Hospice Chaplin Bob who visited often with Ken, and a special thank you goes to Hospice volunteer Gina who brought Ken cookies and played dominoes with him every week. He was delighted with her company.
Services will be held at Ocean View Cemetery on Friday, Sept. 1 at 12:30 p.m.
The obituary above was submitted by Ken Powell's family. The Lost Coast Outpost runs obituaries of Humboldt County residents at no charge. See guidelines here.