NASA live stream of the eclipse.
We're just about ready to reach peak eclipse. Here in Eureka, everything looks the same as it always does — thick, dense layer of fog blocking out all view of the sun — except for the fact that it looks like it's about 6:30 in the morning rather than 10 a.m.
Inland, though — the fog has lifted, and crowds are swarming up for a glimpse! Check out the scene up at Kneeland School, where the Outpost's Ryan Burns is stationed: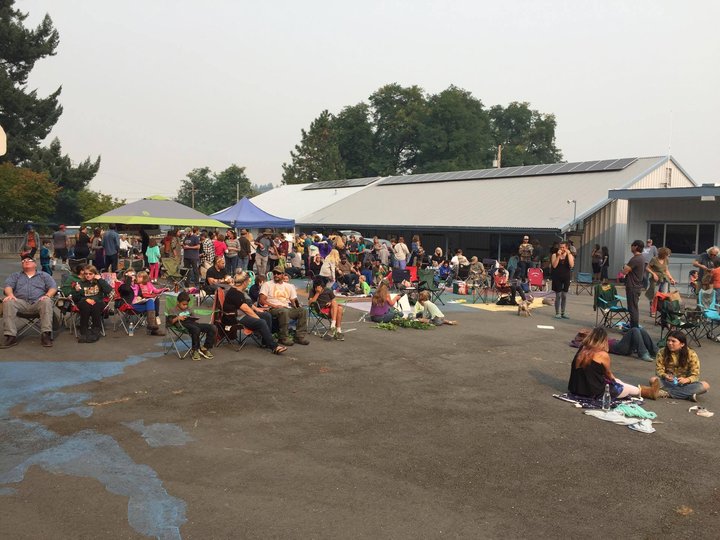 Now look at Berry Summit as of a few minutes ago, courtesy of the Outpost's Andrew Goff!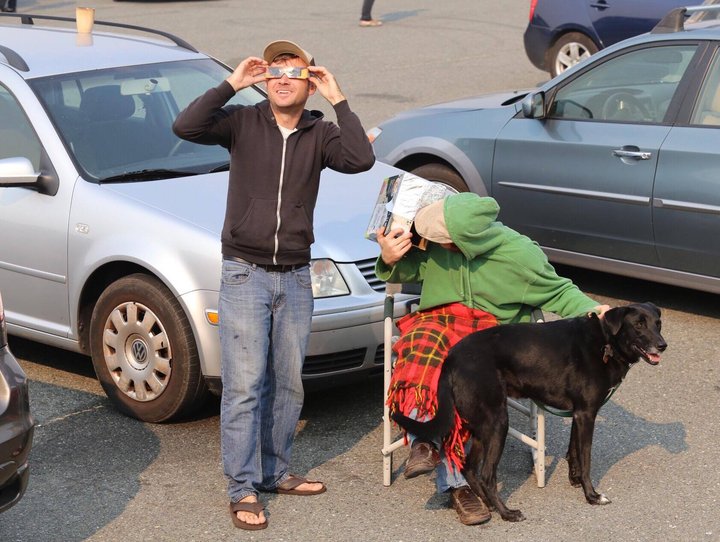 They look like they're having a good time!
We'll update here in case anyone gets a good Humboldt picture of the sun. In the meanwhile — if you're fog-bound, maybe follow the livestream above?
Happy eclipse day!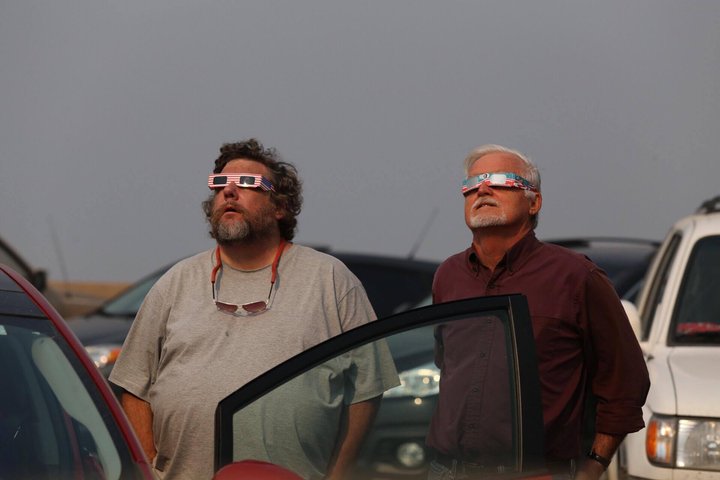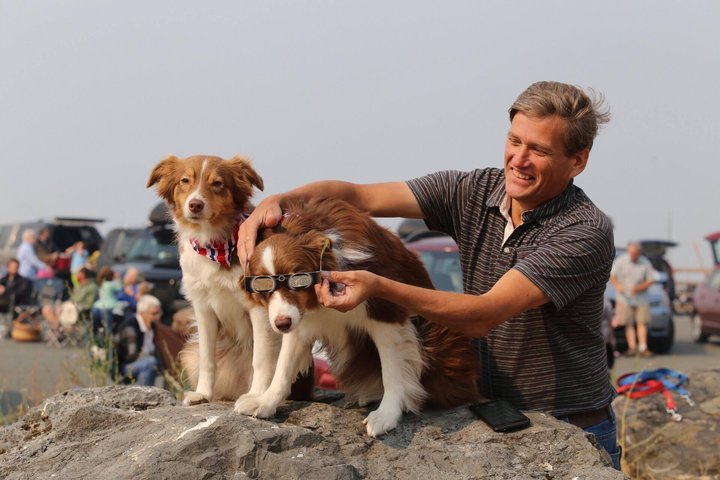 ###
UPDATE: