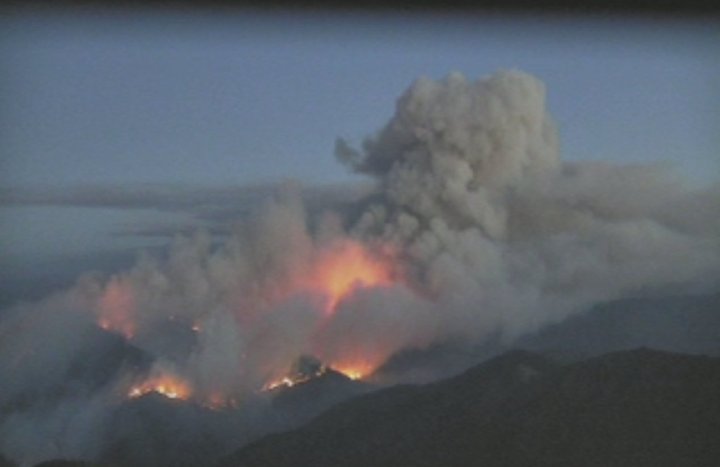 Numerous wildfires continue to rage around Northern California near the end of the summer. The Eclipse Complex — various blazes around the town of Happy Camp — has grown to over 40,000 acres, and the smoke from these and other fire complexes in the Klamath River drainage continues to choke the eastern portions of Humboldt County and western Siskiyou. (NOTE: Updates from regional incident management teams appear in LoCO's "Elsewhere" section, underneath "From Your Government," while fire season is on. Check there for the latest.)
But — fingers crossed — Humboldt and environs can consider themselves lucky this year. It's been nothing like the hellish fire year of 2015, when several megacomplexes of 40,000-plus acres burned to our north and east, and so far it's been nothing like what's happening just over the line into Oregon, where the Chetco Bar Fire has grown to over 100,000 acres — 160 square miles — over the course of the last month, and is now prompting evacuations of large areas around the outskirts of Brookings.
Animated fire map — which, at the time of this writing, currently only has data through Tuesday. Illustration: LoCO.
The most recent update from incident managers places the current size of the fire at 102,333 acres, with zero percent containment. Chetco Bar is now an officially designated "megafire." Medford's KTVL News 10 reports that the U.S. Forest Service has designated it as the number one fire priority in the nation right now.
The fire is currently just a little more than five miles outside the town of Brookings itself. The town is in a bit of a panic right now. The Brookings City Council has instituted mandatory restrictions on water usage within the town, against the possibility that the municipal water supply will be needed for firefighting efforts . The local school district has pushed back the start of the school year.
Firefighters are expecting things to get worse soon. Today's incident update says:
The locally-known "Chetco Effect" is expected over the fire area beginning tonight, creating gusty Northeast winds and causing a drop in relative humidity and much warmer temperatures through Saturday. Firefighters have been preparing for this change in weather by building direct fire line and contingency lines on the south and southwestern portions of the fire and increasing the number of structural firefighting resources to assist with structure protection. The team will use helicopters and air tankers as weather allows.
Several homes in the area have already been destroyed, and some people are starting to raise questions about whether firefighters didn't jump on the thing more quickly. The fire started over a month ago and far to the east of Brookings. One spokesperson told a reporter that rough terrain made a ground attack against the fire in its initial stages very difficult, and that subsequent aerial bombardments proved ineffective.