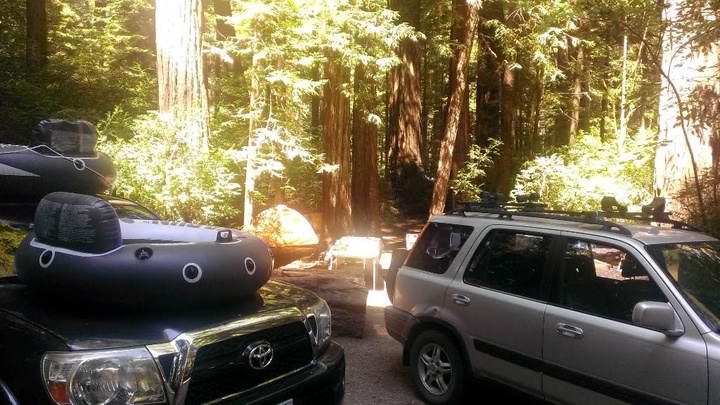 Redwood National and State Parks press release:
In the early morning of July 26th, campers in six different sites at Jedediah Smith Redwoods State Park woke to find personal belongings stolen from their vehicles and campsites. Items taken included bicycles, purses, passports, cell phones, cameras, credit cards and driver's licenses.

Investigating officers from the National Park Service and California State Parks obtained information and surveillance video of a suspect using one of the credit cards stolen the night of the 26th. Through interviews and investigation, officers were able to identify the offender as Mykah Mode of Crescent City. Officers obtained an arrest warrant along with a residential search warrant for Mode's residence in Crescent City.

Officers from Redwood National and State Parks executed the warrants on Wednesday, August 2nd. During the warrant service, Mykah Mode was identified and taken into custody without incident. Multiple items belonging to the victims of the campground thefts were located in the home.

While these incidents are unfortunate, it's a reminder that crime doesn't stop at park boundaries. Campers in all National and State Parks, including those in our backyard, are reminded to lock their belongings in their vehicle, especially when you're unable to keep an eye on them. Even sleeping a few feet from the vehicle does not ensure the contents are safe if the vehicle is unlocked. Make sure all your valuables – cameras, cellphones, wallets, passports, computers – are locked and out of sight before you leave your car at a trailhead or turn in for the night.

If you witness or experience any criminal activity while visiting Redwood National and State Parks, immediately report those incidents to any park ranger or call 911. If you aware of any other crimes being committed in the parks, please call the park's crime tip line at 707-465-7353.