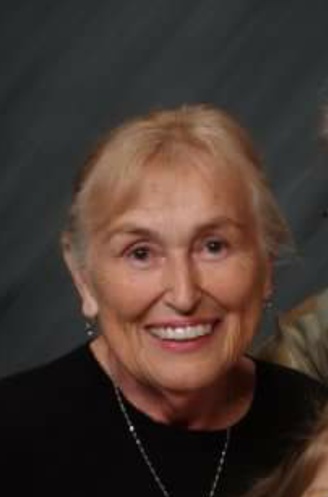 HELMA BACHMAN. HER STORY

My birthplace is in Germany, north of Bremen, near the North Sea coast. Growing up I have many happy memories of beaches and water sports. That love of the sea stayed with me all my life.
My father, a sea captain, made it alive through the war but later died in an accident at sea. My mother and brother lived all their lives in Germany in the town where they and I were born. We visited each other often, but now both of them are deceased.
I spoke English and met Don on the telephone.
Several conversations later we met in person and a friendship progressed to love. A year later Don returned home to Milwaukee, Wisconsin, and after six months I joined him.
I arrived in Milwaukee, July 4th, 1958. Don's family welcomed me with love. On the night of my arrival Don walked me out on the balcony, pointed to the sky ablaze with 4th of July fireworks and said "This is all to welcome you." We were married later that month, and today I love him more than I did on that day 59 years ago.
Don accepted a job with the U.S. Forest Service in Susanville, California. Forest Service jobs, then, meant frequent transfers and we went from Susanville to Yreka, to Porterville, to Bishop, to Santa Barbara and finally to Eureka.
All my life I loved art and music and practiced many crafts.
We had two sons. Our oldest died in a beach accident in Santa Barbara when he was 14. It took me a long time to sort things out with God after that. Our son Keith and his wife, Laurie, lived north of Seattle, and we visited often until her unexpected death almost four years ago. Keith then moved to Eureka to help us. He stops by daily to lovingly check on our needs.
Our grandson Kert and his wife Samantha live here in Eureka . They blessed us with two great-granddaughters — Zoey, soon 9, Sophia, aged 6 — and a great-grandson, Warren, born March 1, this year.
Our grandson Piers is a nurse at St. Joseph's Hospital.
All have helped us in this difficult time.
Now Keith is planning to marry Kim Pinches and we give them our love and wish them the very best. We might gain another granddaughter — Emma.
I'll be missing dear relatives, brothers and sisters-in-law, nieces and nephews and their sweet children. Late in July, 2017, I was fortunate to have enjoyed a reunion with a lot of them from all over the country: Vermont, Wisconsin, Texas, Nevada and Alaska.
Auf Wiedersehen to my little German circle, especially a few very close friends — thank you Christine, Ursula, Elizabeth and even though now moved away, Martha and Mira. I also thank my helpful neighbors and the entire Immanuel Church family for their prayers and support.
A memorial celebration of life will be held at Immanuel on Thursday, August 10, 2017 at 1 p.m. In lieu of flowers please contribute to Immanuel Lutheran, the Eureka Zoo, or Hospice of Humboldt.
###
The obituary above was written by Helma Bachman and submitted by her husband, Don. The Lost Coast Outpost runs obituaries of Humboldt County residents at no charge. See guidelines here.