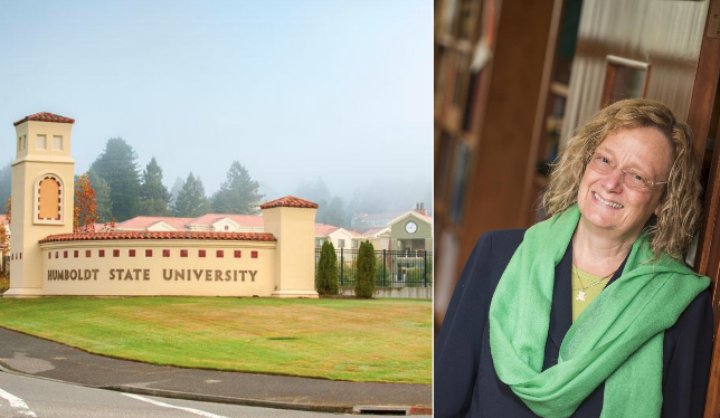 HSU.
Humboldt State University press release:

Humboldt State University President Lisa Rossbacher and Interim Athletic Director Duncan Robins will hold a news conference the afternoon of Tuesday, Dec. 5 to share decisions related to HSU's football program.

This availability is intended only for media representatives and a small number of invited guests.

Details are still being arranged. Information about the time and location of the news conference, as well as other information, will be shared no later than noon on Dec. 5.

For media planning to attend, please RSVP to Andrew Goetz in Intercollegiate Athletics at 826-3631 or andrew.goetz@humboldt.edu.