PREVIOUSLY:
###
From the Humboldt County Sheriff's Office: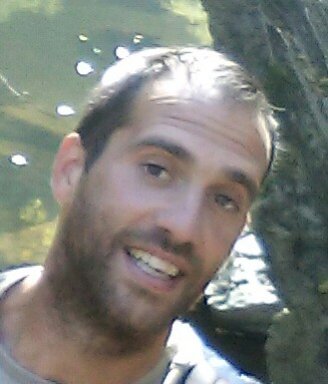 The Humboldt County Sheriff's Office continues to search for missing person Ivan Linan.

On Wednesday, Nov. 29, 2017 the Humboldt County Sheriff's Office initiated a ground search of the area near mile post marker 12 on Highway 36 (Carlotta area) with the Sheriff's Search and Rescue Posse, Humboldt County Parks and a Coast Guard Helicopter. On Thursday, Nov. 30 a CHP Helicopter out of Redding assisted with the search.

Linan had an airline ticket to Spain out of the Oakland airport scheduled for 8 p.m. on Nov. 29. According to the airline, he did not board the flight. Linan may be en-route to the Bay Area.

Ivan Linan is described as a light complected male, in his 40's, approximately 5' 08" tall, 165 pounds, thin build, brown hair, brown eyes, "reddish" colored mustache/beard. He was last seen wearing a black, "mountain jacket", dark colored waterproof "mountain pants".
Anyone with information regarding Linan's whereabouts is asked to contact the Humboldt County Sheriff's Office at (707) 445-7251.