From the Humboldt County Sheriff's Office: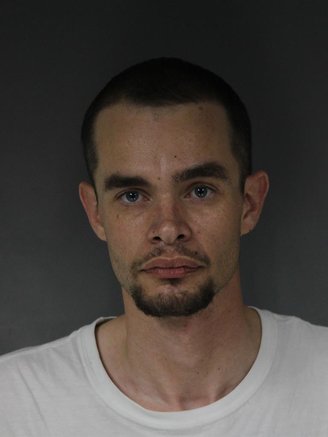 A wanted Crescent City man is in custody after alerting Humboldt County Sheriff's Office dispatchers that he was entering Humboldt County.

The California Highway Patrol Crescent City Office issued a Be On the Look Out for Mark William Albert, 31, on Dec. 11, 2017. Albert had a warrant out for his arrest for making ongoing threats against Del Norte County Sheriff Erik Apperson and his family, as well as threatening to commit acts of violence against other Del Norte County law enforcement officers. Humboldt County Sheriff's deputies were warned that Albert was considered armed and dangerous, and may be in the area.

On Dec. 13, 2017 around 7 p.m., Albert contacted our communications center and told dispatchers that he was traveling northbound on State Highway 101 in northern Mendocino County. Deputies spotted Albert's car near Garberville and followed it until backup arrived. Albert was taken into custody without incident at Shively Road.

The Humboldt County Sheriff's Office commends the dispatchers and deputies involved for their actions resolving this potentially critical incident in a safe and efficient manner.