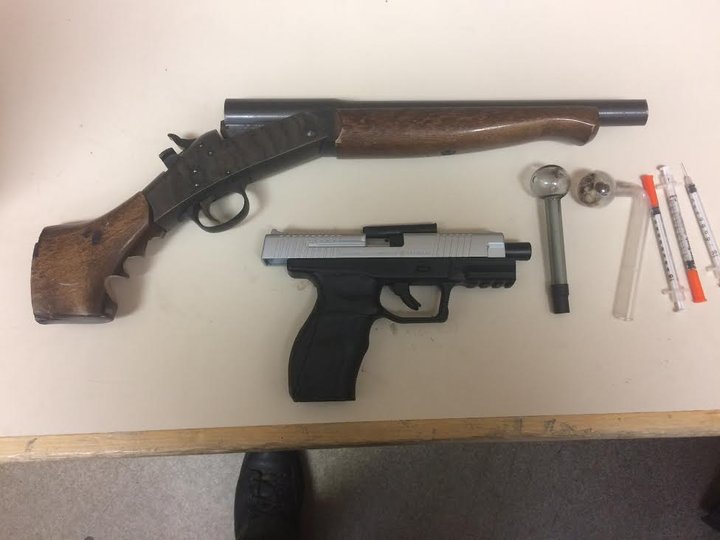 Humboldt County Sheriff's Office press release:
A Bear River man is in custody following an early-morning SWAT team operation.

Around 6:15 a.m. the Humboldt County SWAT Team served a parole warrant for wanted felon Derek Bowman, 36, at a residence on the 200 block of Bowie Drive in Loleta. Upon arrival, deputies announced themselves and requested Bowman come out of the residence. Bowman refused to open the door. Deputies then entered the residence and located Bowman. During a search of the residence deputies located a loaded sawed-off shotgun, a fake firearm, ammunition, a methamphetamine pipe and other drug paraphernalia.

Bowman was arrested for the following charges: felon in possession of a firearm, felon in possession of ammunition, possession of drug paraphernalia, obstructing or delaying a peace officer and violation of parole.