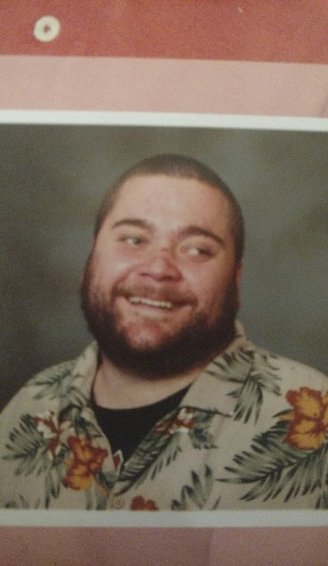 It's been a few weeks since we lost our Lancey. It was sudden, so we have been gathering our thoughts to give him a proper obituary. His star burned brightly and quickly and so he was only on Earth for a short time before he went on to the next realm of consciousness. If you knew Lance, he loved you and you knew it, and you loved him and he knew it. He never held back his feelings. He lived his life to the fullest and always on his own terms. He was an old soul who kept many groups of friends together just by being himself. He will be greatly missed.

Lance is survived by his partner, Deanna Boggs; parents Christina Myers Otteson and her husband Jay Otteson, and his father, Gary Lorenzen; his son, Lindon Lorenzen; siblings Kacey Soares, Viola Wheeler, LaNaie Baker, Jason Lorenzen and step-sister Natasha Brooks; grandparents Becky and George Kurwitz and Dick Myers. Other surviving family members include many aunts, uncles, cousins and soul family.
He was a natural-born leader who had many talents. He was an avid model builder/painter and painted the models he used in the board game Warhammer, which was his love. He always had tournaments in his garage turned game room. Everyone just seemed to gravitate towards Lance. He and most of his friends have been playing for years.
At age 13 he started the Boffer Wars. This was a game where the opponents use weapons and armor made of PVC, foam insulation and duct tape. These evolved into works of art. If a kid didn't have a weapon Lance would build extras so all the kids had gear. He once cut a stainless steel bowl in half to make shoulder armor. Eventually the games moved to Sequoia Park woods. They would split into two teams and then play a strategic battle in the woods, in a kind of a Capture the Flag. There are now many people who play and some are even second-generation kids. This event still goes on today.
Lance was a super SciFi nerd who loved all the versions of Star Trek, Star Wars and Lord of the Rings. He identified greatly with his Klingon side and considered himself of the House of Martok. A Klingon Death Howl was performed at his Boffer Memorial, which was epic. He was an avid reader who knew every fact about every movie and TV show, in addition to the many books he would read on gaming and Warhammer and history. He loved music and had a certain love for Irish Drinking Songs and Classic Rock, and anything funny – anything! Animals were drawn to him from the time he was little. He loved his pets, especially his little dog Jordan.
Lance also had a sentimental side, and on a recent Mothers' Day hand-delivered a long-stemmed rose to every mother he knew.
This man was the funniest person most of us have ever known. As I think of the memories through the years of his life he was always so funny. It is special because the memories make you laugh and laugh. Lance would've loved that! His love for his family and friends was surpassed only by his love for his son, Lindon. He loved his little boy more than anyone could know.
I've seen fire and I've seen rain, I've seen sunny days that I thought would never end…I've seen lonely times when I could not find a friend … but I always thought I'd see you baby, one more time again. Love, Mommy.
###
The obituary above was submitted on behalf of Lance Lorenzen's family. The Lost Coast Outpost runs obituaries of Humboldt County residents at no charge. See guidelines here.