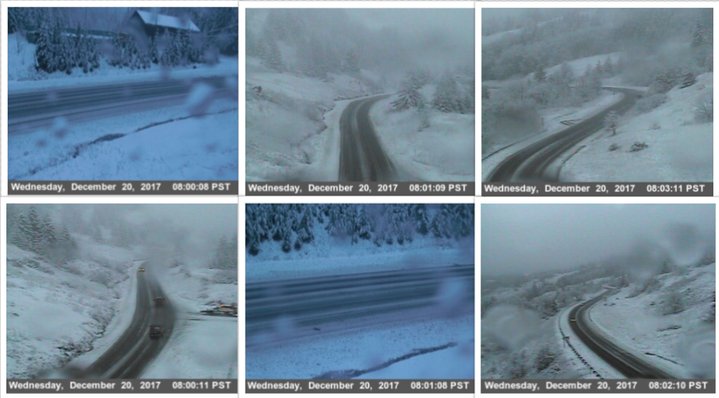 It's beginning to look a lot like, well, winter anyway — at least up on Berry Summit. It's a pretty sight, but be careful out there.
Caltrans is showing that chains are required on Hwy. 36 in Trinity County, from just east of Mad River to about Forest Glen.
Looks like this will likely be the last snow Humboldt County sees for a while, at least until after Christmas.