###
UPDATE, 4:41 p.m.: The Fortuna Elementary School District is also closing down tomorrow — Fortuna Middle, Toddy Thomas, Ambrosini and South Fortuna Elementary. That's according to the Fortuna Middle School Facebook page.
###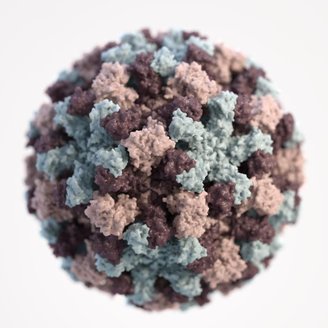 The local norovirus outbreak is a big enough deal to make the national news — see below — and it doesn't really show signs of slowing yet. Today came word that school districts in Rio Dell and Cutten have shut down shop in response to the epidemic.
Even more schools are currently contemplating closing their doors tomorrow, according to the Department of Health and Human Services.
They join the South Bay and Eureka school districts, which have already canceled classes in the days leading up to the winter break.
From the Humboldt County Department of Health and Human Services:
Due to a further increase in the number of students with symptoms consistent with norovirus, five additional schools have elected to close early for the winter break.

The schools are Eagle Prairie Elementary and Monument Middle School, both in the Rio Dell School District, Ridgewood and Cutten schools in the Cutten School District, and Fieldbrook Elementary School.

The closure of all five schools will take effect Friday morning.
This brings to 18 the number of Humboldt County schools closed due to a norovirus outbreak that first appeared last week. Additional schools are contemplating closure.

There is no cure for the highly contagious virus, which generally passes on its own within a few days. The Centers for Disease Control and Prevention notes that it cannot be treated with antibiotics, because it is a viral, rather than bacterial, infection. Drinking lots of fluids is recommended to replace those lost during the course of illness.
Symptoms include nausea, fever, vomiting, stomach pain and diarrhea. Infected people typically show symptoms within 12 to 48 hours of exposure to the virus. Infectiousness is believed to last at least 24 hours after recovery.

Hand washing is the best defense. Wash hands frequently throughout the day with soap and water. Hand sanitizing gels and wipes are ineffective against the virus. Clean contaminated surfaces thoroughly with a strong disinfectant such as bleach.
###
From the Rio Dell Elementary School District Facebook page:
Good afternoon Rio Dell School District Families.

We have seen an extremely rapid rise in the number of students in our schools experiencing symptoms of Norovirus. We have worked closely with the County Department of Public Health to determine the best course of action for our district. As a result, we are taking the precautionary measure of closing our schools to help stop the spread of the illness. The health and safety of our students is our top priority. This means that school will be closed on Friday, December 22nd. The campus closure will ensure the time needed to deep clean our schools before students return to school. Please feel free to pick up your child early today, however, we will continue to run our program through the end of the day.

This also means that we will be postponing the winter festival at this time. We recognize the importance of this event to the community and the students. When we know a date we will let everyone know.

School will resume as normal on January 8th.

Kevin Trone
Superintendent
Rio Dell School District
###
Here's a segment from a recent episode of the NBC Nightly News. We get a mention: