From the Humboldt County Sheriff's Office: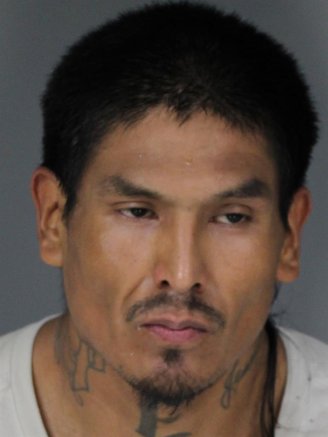 A wanted felon is in custody after leading a sheriff's deputy on a foot chase yesterday afternoon.

Around 2:04 p.m. on Dec. 25, 2017 a Humboldt County sheriff's deputy was patrolling California St. near Hodgson St. in Eureka when he observed wanted felon, 39-year-old Matthew Robert Painter, walking down the road. The deputy exited the vehicle and greeted Painter. Painter immediately turned and fled down the street. The deputy entered his vehicle and pursued Painter on Hodgson St.

Upon reaching Ingly St., Painter fled into a wooded area. The deputy exited the vehicle and pursued Painter on foot for approximately 100 yards. Painter eventually complied with the deputy's requests to stop and was taken into custody without further incident.

While searching Painter, deputies located four grams of heroin in his pant pocket. Painter was booked into the Humboldt County Correctional Facility on the following charges: outstanding felony warrant, possession of heroin, resisting/obstructing a peace officer and violation of probation.