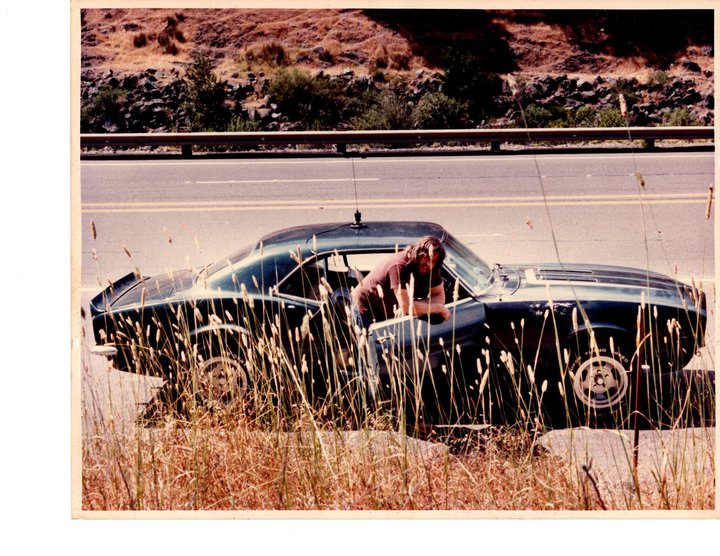 Peter Joel Poinsett was born Jan. 31, 1952 in Arcata. Some might say he had the spirit of a bear. Just like the bonsais, flowers and vegetables that Pete loved to grow took a lot of time … so did a relationship with him. He may have been slow to know, but with patience and perserverence a fierce friendship could blossom and grow. If you were friends he would do anything for you, but that was a two-way street.

Pete loved his cats and fish more than most people in this world, and anyone who really knew him already knows that. Having been raised on top of Fickle Hill in Arcata, he loved to be outside in nature, fishing, hunting and hiking. He was the kind of guy who would drive to the top of a mountain, lay on the hood of his car alone or with with a loved one and stare at the stars all night long.
A hot-rodder, he daily drove a 1965 Mustang Fastback from his days at Arcata High School into his career working at the Korbel Mill in Blue Lake. He was always known to drive the wheels off of it. His prize possession was the 1968 Camaro he purchased in 1972, his pride and joy. Hotrod enthusiast that he was, customizing and working on his cars over the years brought him great pleasure.
Pete's hidden talents ran deep. There's just too many to list, so here are a few. In perfection and detail he was able to create much beauty. He had an extensive 150-plus bonsai tree garden that he grew from sprouts — a collection that would have most certainly made even his ancestor Joel Robert Poinsett proud (the Poinsettia was named after him). Pete made native-style earrings out of porcupine quill, feather ornaments from spotted owls, hawks and flickers, to name a few. He enjoyed threading small beads, which he would affix to brilliant, beautiful wooden ornaments that he had hand-painted with intricate designs. As an avid burl hunter he enjoyed taking many hikes in the forest searching for redwood burl and other things to cut for his next project. He even had the patience and skill to transform many of the burl into works of art, spending hours, amounting to days, sanding and spraying a lacquer finish that left them with a dripping wet luster of perfection.
Peter Joel Poinsett left this world after 65 years, called back to the Earth from which he was born and where he was forged. He leaves behind his son, Joel Bear Rosser (34); his grandson, Grayson Bear Rosser (1); his sister, Pamela Poinsett; his bear brother Pete Lara; friends; and loved ones. The things you don't learn in life you are sure to learn in death.
R.I.P. Peter Joel Poinsett may your future journey be sweet, peaceful and prosperous.
###
The obituary above was submitted by Peter Poinsett's family. The Lost Coast Outpost runs obituaries of Humboldt County residents at no charge. See guidelines here.