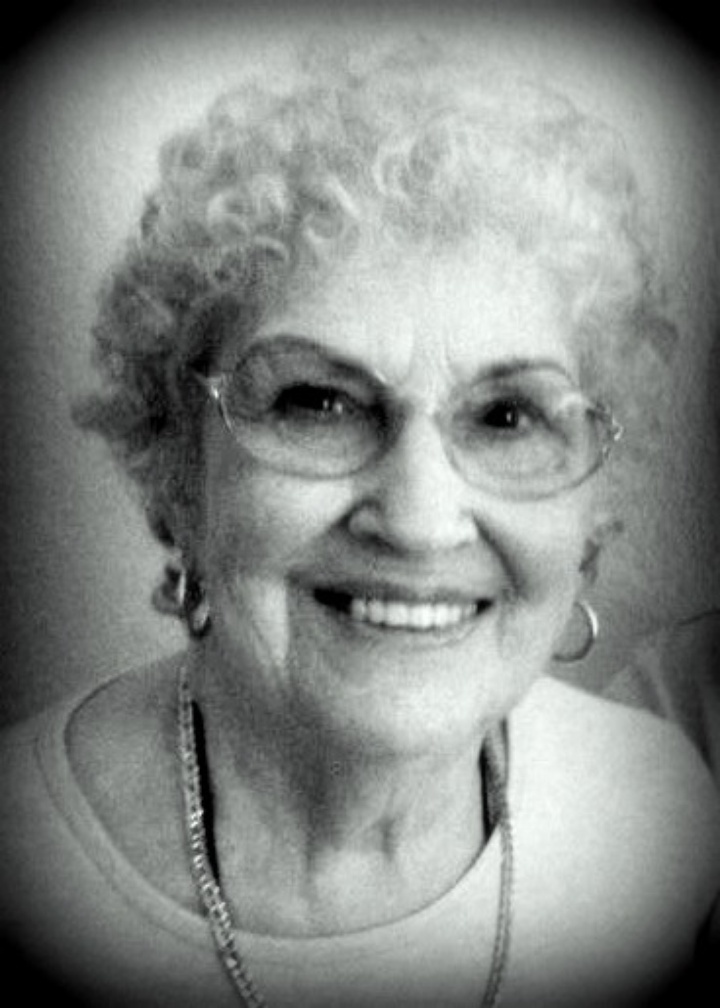 Laverne Cooper passed away on January 22, 2017.
She was born in Farwell, Texas to Edith & Charlie "Dutch" Vallance on December 1, 1931. They came to California in 1935.

Laverne grew up in Arroyo Grande. She moved to Eureka in 1950, where she lived eight years before going to Pacifica. Eventually she came back to Eureka in 1979. She married John Cooper in 1983.
Since her earliest years her passion was to explore the thrift stores and garage sales to find treasures of all kinds. Once a hobby, she had a talent to refurbish antique furniture. She restored them to their beauty once again and would spend hours doing so. This devotion over the decades lead her to buying and owning the "Clothing Dock" store for almost 10 years. During this time she made many friends, and was known throughout the community.
Not many people know that for a few years in the late 1970s, Laverne dabbled in horse racing. She owned up to 12 horses at one time. She bought a ranch in Sacramento as a home base, and she raced her horses throughout California and several areas in Canada.
In her spare time she enjoyed watercolor painting and watching birds. Her favorite pastime was to watch hummingbirds gather around her novel collection of assorted bird feeders. Other collections she acquired over the years were alluring sea shells and charming angels. Laverne lived a full life and enjoyed so many different endeavors.
Laverne had three children with her first husband, Robert Nunes. Her daughters, Arlene Guerrero of Gualala and Carolyn Nunes of St. John, U.S. Virgin Islands survive her.
She is also survived by her step-children Susan (Dane) Strong, Tauna (Phil) Evans, David (Linda) Cooper, Gary (Nicole) Cooper, and Stephen Cooper; grandchildren: Gina, Marcus, Felicia, Che, Devin Z., Marco, Elliot, Catherine, Devin S., Jennifer, Russell, Quinten, Nathan, and Nicholas; her great-grandchildren: Kai, Kaden, Jasmine, Andre, Leighton, Cheyenne, Miles, Noelani, Talon, Treyce, Jack, Fischer, and Peyton; and one great-great grandson, Marley. She is also survived by her beloved sister and best friend, Billie Jean Stenson.
She was preceded in death by her first husband Robert Nunes; her second husband John Cooper; her son Robert "Bobby" Nunes, Jr.; and her parents.
The family would like to thank Sandra Clearley for all her help over the years. We would also like to thank the wonderful staff at Frye's Care Home, Nan Singer of Senior Wellness & Caregiving, and Hospice of Humboldt.
A celebration of life will be held at The Wharfinger Building in Eureka on Saturday February 4, 2017 at noon. Friends and family are encouraged to come.
###

The obituary above was submitted on behalf of Laverne Cooper's family. The Lost Coast Outpost runs obituaries of Humboldt County residents at no charge. See guidelines here. Email news@lostcoastoutpost.com.