---
OBITUARY: Richard Dale Marshall Jr., 1958-2017
---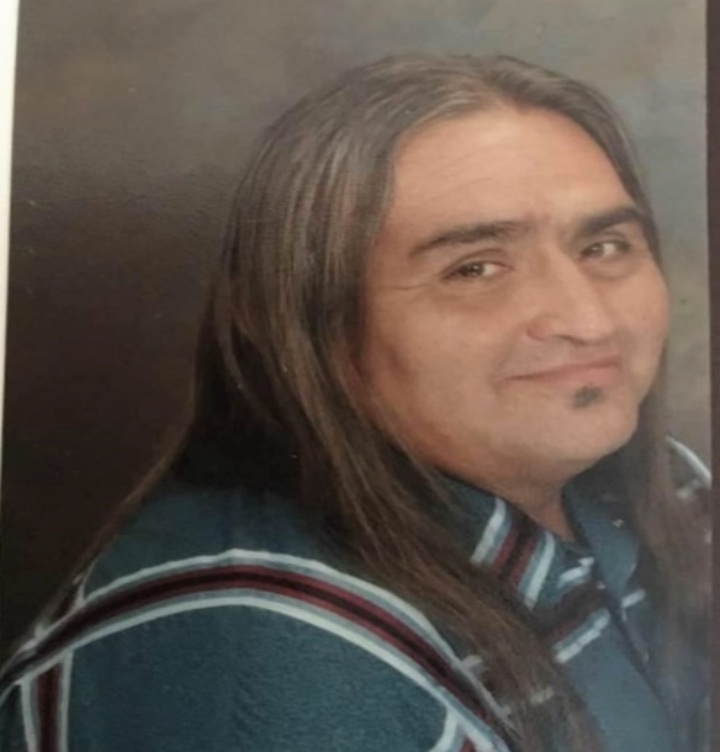 Richard Dale Marshall Jr. was born in Hoopa on August 3, 1958, and went to be with Jesus on February 9, 2017. Richie loved the Lord and was raised in the Assembly God Church in Hoopa, and he kept that close relationship with the Lord his entire life.

Richard grew up in Hoopa and attended elementary school there. Later he and his mother, Jan, moved to Florida, where he lived for the next seven years. Rich attended school there in Atlantic Beach and the Everglades School in Florida, where he proudly played basketball for the Gators.
Richie was an artist, a musician, and full of fun and laughter. He could start a water fight, play drums on your head or make up some silly song about you. One thing for sure is that he always brought with him laughter and smiles with his unusual humor and joking. His heart, like his laugh, was kind and big, and left a mark on the hearts of all that knew him.
Richie was a drywaller by trade, but his passion was working in the recovery field. Rich founded the Eagle Wing Recovery Program where he counseled many locals. He stared the Sobriety Sweats on Mill Creek and Hostler Creek, where he would invite people to attend a sweat followed by a home-cooked meal.
He married his wife Barri Baliey-Marshall on January 23, 2016, in Medford, Oregon and they have been residing in Klamath for the last several years. Richie was in the process of moving back to Hoopa when the Lord took him home. Rich left the following message:
"I, Richard Marshall, would like to thank everyone that gave a simple kind word and shared their life with me. I found good people in sobriety, whether it was the tree frogs of a stuck up snob, I learned from them all. Learning not to hate the gossips and those spreading lies, they could not kill my spirit or take my pride. Negativity is not with me. Tomorrow I could be a brand new man and inherent my reward. I've been in love with my friend, now my wife. After all the failed relationships, she really takes good care of me. Jayela and Jeff are also loved by me. When I leave this place all pain and depression will stay. I am with the Lord."
Richie is survived by his loving wife Barri Bailey-Marshall and her children; his mother, Janice Tripp, and Merlin; his paternal uncle Mahlon Marshall; his maternal aunts, Pat and Richard Bonacci. Jeannie and Terry Ramas and Stephanie and Jack Whittington; his maternal uncles, Wayne Cooper and Ginny, James Marshall and Julie, and John Marshall and Mary Lou; his special friends Earl Steen and Sandy; and numerous cousins and friends.
Rich was preceded in death by his father, Richard Dale Marshall Sr.; his uncles Ronnie Marshall, William and Thelma Marshall; and his Aunt Barbara and Anthony Risling.

Services will be held at the Assembly Of God Church in Hoopa on Friday, February 17, 2017.
Honorary Pall Bearers: Mahlon Marshall, Earl Steen, Merlin Tripp Sr., Jerome Land, Jason Lang, Melovon Bigavitch, John Marshall, and James Marshall.
Pall Bearers: Leslie Risling, Robert Hundsucker Jr., Dale Risling, Tony Risling, Lonny Risling, Jesses McCovey, Rick Bradberry, Perry Lincoln, G'nu Lincoln. Sots Lincoln, Russell Marshall, Lawrence "Bruzz" Orrcutt, and Jeff Matteson.
###

The obituary above was submitted on behalf of Rich Marshall's family. The Lost Coast Outpost runs obituaries of Humboldt County residents at no charge. See guidelines here.
---
SHARE →
---