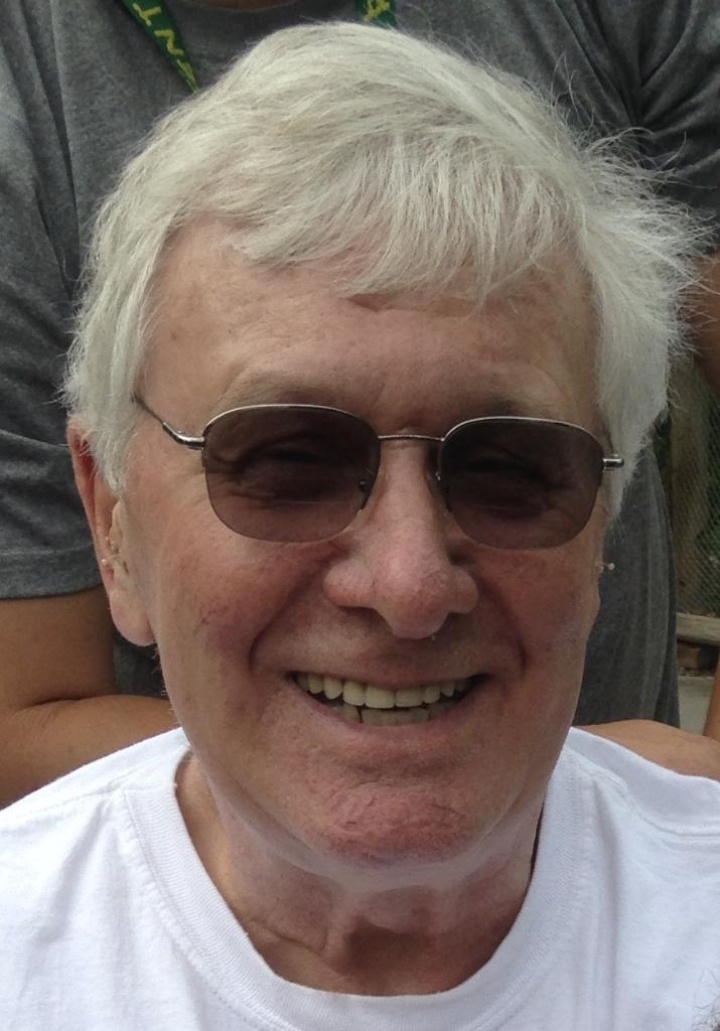 Thomas (Tom) Andrew Andersen, age 73 years and 10 months, passed away with members of his family at his side at St Joseph Hospital on February 12, 2017.
Tom was born March 30, 1943, in Eureka to Andrew and Clara (Williamson) Andersen, the third of eight children. He was raised in Eureka, Arcata and Fortuna.
He attended Janes and Rohnerville elementary schools and graduated from Fortuna High School in 1961. He served in the apprenticeship program of the Operating Engineers and became a superintendent for the hot plants and crushers at Mercer Fraser Co. He took a two-year break from his work, returned to school, and graduated at the top of his class from Utah Valley Technical College in 1982 with a degree in welding.
Tom met his wife Louise Johnson through his sister Judy Andersen Johnson at Fortuna High, and they were married in October of 1962 in Fortuna. They have spent their 54 years together dancing and enjoying many adventures while raising their family and during retirement. They have lived in California, Utah, Wisconsin and Minnesota.
Tom & Louise raised three children: Ronald (Janie) of Stockton, Utah; Michelle (Sisi) Fuluvaka of Laie, Hawaii and Angela (Kylar) Davy of Hydesville. A convert to the Church of Jesus Christ of Latter Day Saints at age 32, Tom was sealed for time and all eternity to his wife and children in the Oakland Temple in 1979.

Tom loves his family deeply and has had the opportunity in retirement to have special adventures with his six grandsons, one great-grandson and 1 great-granddaughter. He camped with his family near his job location most summers when his children were young. Tom is an excellent mechanic and has shared his talent and his tools with his children and grandchildren.
Tom was a drag racer. He built his own dragster and raced several years at Samoa Drag Strip. Then he drove many years for Brazil Racing with his close friends Jerry & Betty Brazil. He also loved riding his Harley. On Christmas of 2001 his son ordered him a new 2002 HD Softail. He and close friends Richard and Shirlene Robbins took a major Harley ride May 4-24, 2003 (four states, 3,300 miles). He also loved to ski. He spent many family vacations with close friends Ron and Challis McCullough skiing on the Oregon and Utah snow. After his spinal cord injury in December 2003 he skied in the adaptive program at Bear Valley with a big smile beaming as he skied down the hill. He satisfied his need for speed by riding ATVs in the Arizona mountains and desert. The most recent ride was last October, and he was looking forward to the next ride in March. His retirement projects have included building his 1941 Willys Coupe and watching drag racing on television.
Tom is an amazing man who did not let the spinal cord injury defeat him. He knew that his recovery was a miracle and he was thankful. He lived life to the fullest and always with a big smile.
Tom was preceded in death by his parents; many aunts, uncles and other relatives; and by two sisters, Annabelle (Al) Murray and Judy (Kent) Johnson; a brother, Jerry (Rose) Snider; one brother-in-law Robert (Kathy) O'Quinn; and one niece, Jennie Andersen.

Tom is survived by his wife & all of his children; two brothers, Charles Andersen and Andrew Andersen; two sisters, Kathy O'Quinn and Susan Andersen; his grandchildren, Latu, Nathan and Sione Fuluvaka, Cade, Cooper and Chase Davy; a niece/granddaughter Cheyenne Andersen; his great-grandchildren Jackson and Mikaella Fuluvaka; and many nieces, nephews, cousins and special friends.
Funeral will be Friday, February 17, 2017 at The Church of Jesus Christ of Latter Day Saints 1444 Ross Hill Road, Fortuna. The viewing from 9:30 a.m.-10:30 a.m. will include time for anyone who wishes to take 2-3 mins to share a few memories of Tom. Brunch will be served during the viewing. The funeral service is at 11 a.m. Burial will follow at Oceanview Cemetery in Eureka.
###

The obituary above was submitted on behalf of Tom Andersen's family. The Lost Coast Outpost runs obituaries of Humboldt County residents at no charge. See guidelines here.