The Outpost was contacted by extremely concerned family and friends of a Georgia man whose last known whereabouts were in Humboldt County.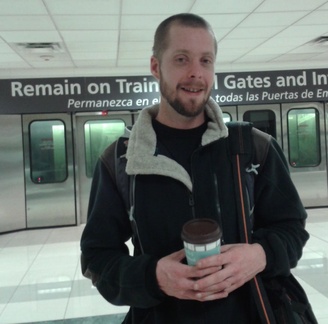 It's been over a year since Becky Wilson heard from her son, Brett Lee Wilson, who she says had been working on a marijuana farm in Honeydew. She has filed a missing person report with the Humboldt County Sheriff's Office.
While Wilson says she last heard from her son on Jan. 5, 2016 via text message, he did pop up more recently. In August of 2016, Brett Wilson was arrested by the California Highway Patrol after being pulled over for speeding in Cloverdale. A search of his Subaru Legacy revealed 225 pounds of vacuum-sealed marijuana. At that time he told officers he was driving to his then-home in Oakland after spending some time in Eureka, according to the Press-Democrat. Brett was bailed out of Sonoma County Jail the next morning.
"I don't care how old he is or even what he might have done; he's still my baby," Becky Wilson wrote in an email to the Outpost. "I need to hold him."
"I think he might be ashamed of what he's done," said Jerri Todd, a friend of the family who spoke with us on the phone. "He's always sent his mom a text on her birthday. She's just devastated and thinking the worst. We just want him to call and say he's all right."
33-year-old Brett Wilson was born on Sept. 23, 1983. He's 6'1", 190 lbs., green-grayish eyes, with brown hair. He has a tattoo on the inside of his bicep that spells the word "courage."
Anyone who may have any information on Brett Wilson's location should call the Humboldt County Sheriff's Office at 707-445-7251 or the Sheriff's Office Crime Tip line at 707-268-2539.