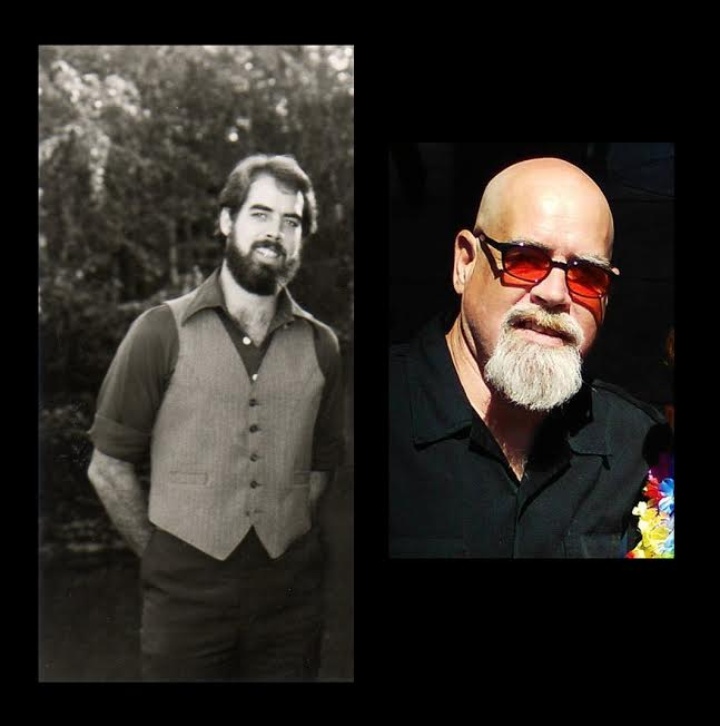 Scott Lowe died unexpectedly in the early morning of January 14, 2017, in Vallejo, California.
A native of Eureka, California, Scott was born at the old General Hospital, and he attended Alice Birney Elementary, Jacobs Junior High, and Eureka High School.
He loved baseball; as a kid he played first base—and occasional pitcher—on his Little League team (Laura Scudders) and he was a lifelong fan of the SF Giants.
Water-skiing was another favorite sport. During his childhood, the family spent every August camping at Trinity Lake, and Scott learned to ski when he was seven years old. When he was a teenager, he loved strapping on the itty-bitty child's skis he'd learned on, because they were super squirrely on the water—and so was he!
He caused more than one babysitter to grow some early gray hair by busting his chin open, getting a foot skinned by a bicycle wheel, and cutting his wrist on a broken window. It was never a dull moment with Scott, even as a child.
He was musical, too—a love passed to him by his mother. Family car trips always included singing, and since Mom chose the songs, Scott could belt out multiple verses of Button Up Your Overcoat and When the Red, Red Robin Comes Bob Bob Bobbin' Along. He played French horn in the symphonic bands at Jacobs and EHS.
Like a whole bunch of his family before him, Scott was a south paw. There were so many left-handed and ambidextrous family members in the Lowe family that arranging the table for a holiday meal required serious strategic planning!
Never was there a person more dedicated and loyal to his friends, and Scott had scores of them. His natural disposition was sunny and friendly and always ready for a laugh.
He had his struggles, to be sure—some that life dealt against him through no fault of his own and some that were his personal demons. But he kept fighting, and for the past ten years Scott mastered those obstacles. He was living a clean, productive life and enjoying his time with friends and family.
The great joy of Scott's life was his son, Liam. He loved his 'Bub' more than anything on the round world, and was fiercely proud to be Liam's dad.
Scott was preceded in death by his parents Jack and Doris Lowe, his uncles Dennis Lowe and Gary Lowe, his grandparents and great-grandparents, and his niece, Chloe Grace Baku. He is survived by his son Liam Francis Lowe of Vallejo; his sister Carla Baku and brother-in- law Brian of Eureka; his former partner Kerri Baker of Vallejo; his uncle David Lowe and wife Eve of Camarillo; his nephews: Andrew Sikora of Eureka, Jeffery Sikora and wife Julie of Santee, Benjamin Sikora and wife Heather of Santee, and Luke Sikora of New York; his great-nieces and great nephew; many Lowe and Jones cousins; and innumerable friends.
Arrangements for a memorial are still being finalized. You may email ScottLoweInfo@gmail.com if you'd like to know more. There's now a modest GoFundMe campaign to help his family with the expense of Scott's arrangements: https://www.gofundme.com/scott-lowe-memorial-fund