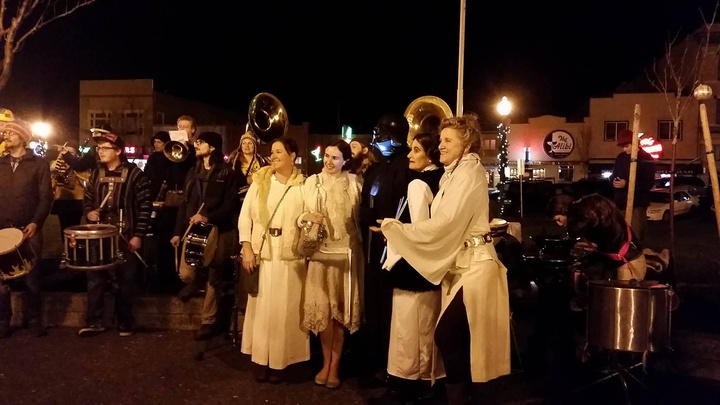 As Humboldt said hello to some notable Hollywood celebs Friday, it also said goodbye to Carrie Fisher, the beloved actress best known for her role as Princess Leia in the Star Wars franchise.
Dozens of people gathered at the Arcata Plaza to dance to classic Star Wars music played by the Marching Lumberjacks.
Several attendees, including Arcata Mayor Susan Ornelas, cosplayed as Princess Leia. While the former mayor of Arcata Bob Ornelas led a short moment of silence in honor of Carrie Fisher and her also recently deceased mother Debbie Reynolds.
LoCO reader Jamie Wayne sent us video of the Marching Lumberjacks performance. Enjoy.