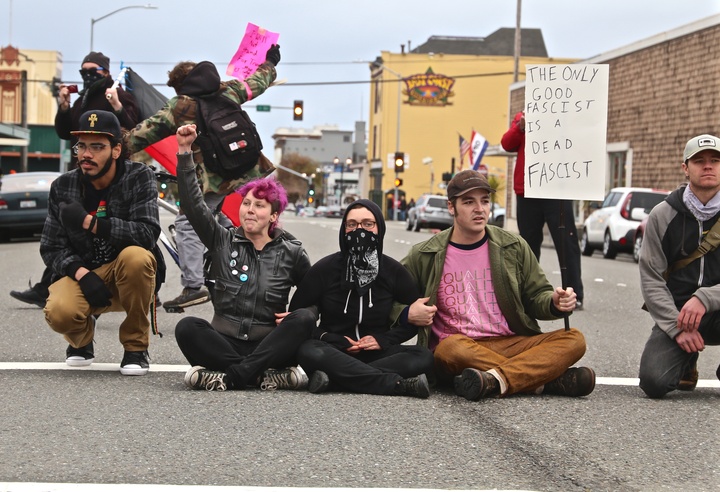 UPDATE, 5:54 p.m.: Above is video of the protesters arrests from this afternoon.
# # #
UPDATE, 4:35 p.m.: Goff reports that Officers are reopening 4th Street as the remaining protesters seem to have dispersed.
Orderly march, small protest. Four arrest for blocking 101 traffic after multiple warnings. Too bad.

— Andrew Mills (@ChiefAndyMills) January 22, 2017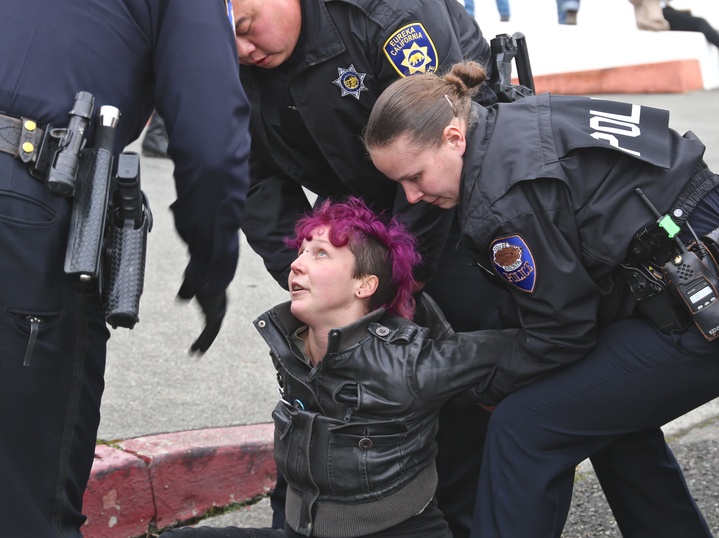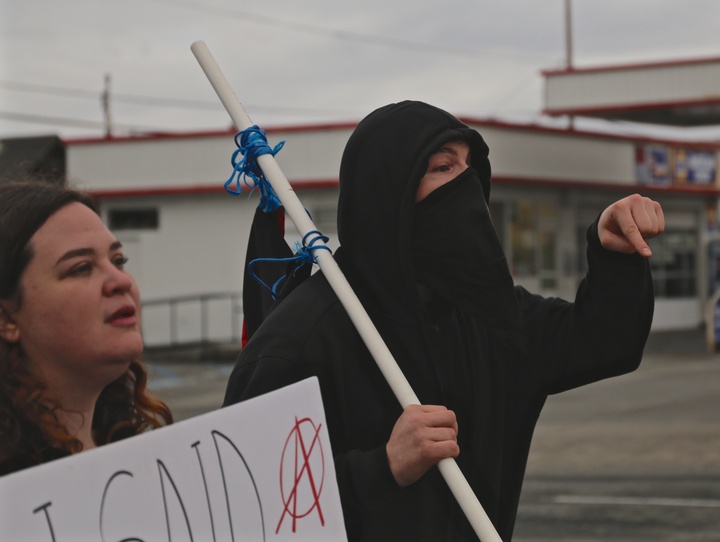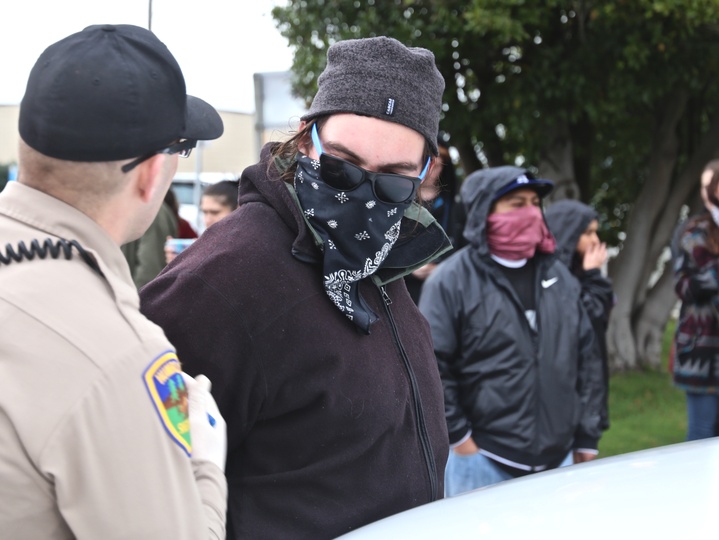 UPDATE, 4:25 p.m.: Captain Stephens has announced that the remaining protesters, both the groups blocking traffic and those on the sidewalk, have formed an unlawful assembly and need to disperse or face arrest. A few videos of the arrests above.

###
UPDATE, 4:20 p.m.: Goff reports that four protesters have been arrested (long form video to come). Below is video of the events leading up to the arrests.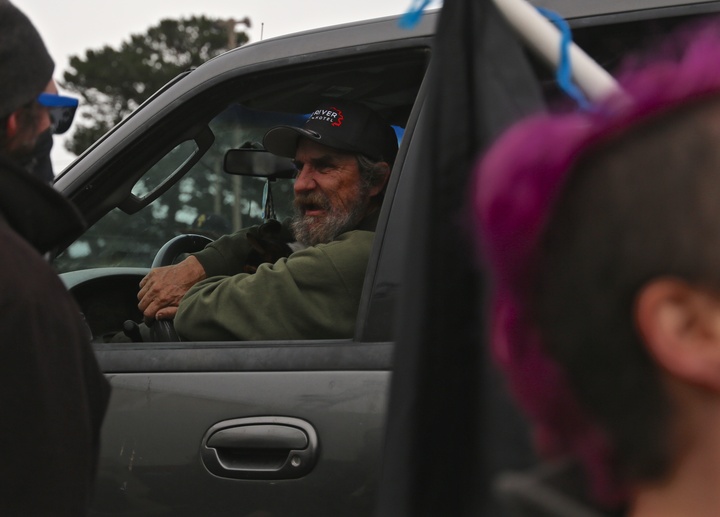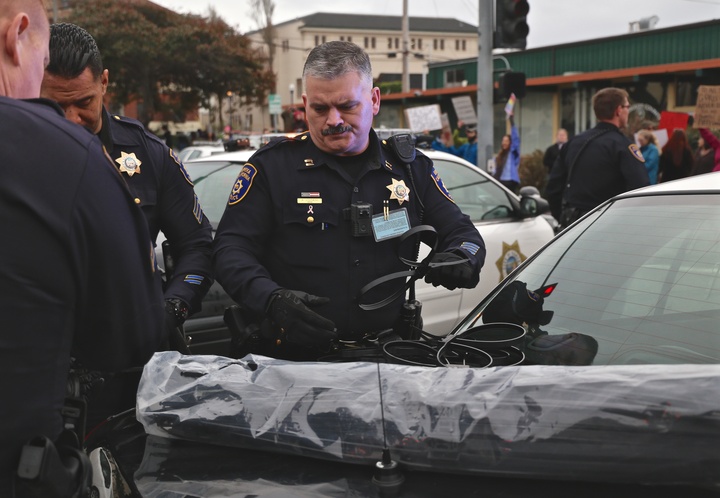 ###
A smaller group of roughly 100 protesters has broken off from the main swath of marchers, and is now blocking traffic on 5th Street in front of the courthouse.
LoCO reporter Andrew Goff is on scene and reports that Captain Brian Stephens of the Eureka Police Department has given the crowd two warnings to get out of the street.
"No Trump, no KKK, no fascist USA," the protesters are chanting.
Goff reports that EPD officers have taken out plastic handcuffs and are preparing to arrest protesters who do not comply.
Goff reports that the crowd continues march back and forth between 4th and 5th streets where they are continually met by officers.
We will post video shortly.