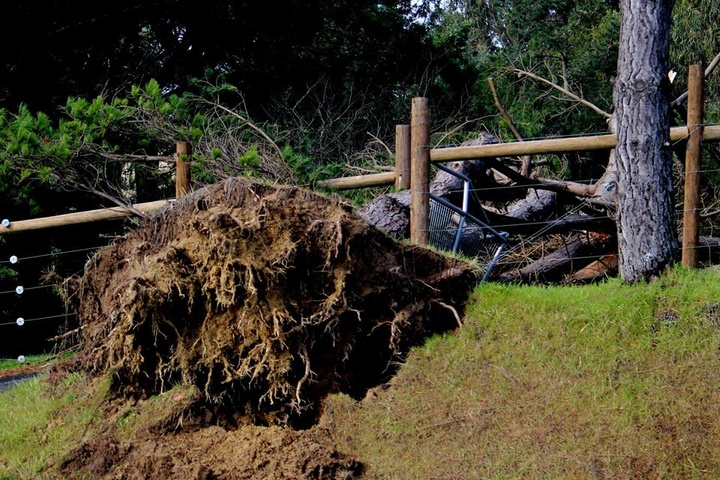 Areas of Humboldt County saw Hurricane force winds last night.
The National Weather Service of Eureka reports that winds excess of 80 mph were recorded at School House east or Orick, and at Cooskie Mountain in Kings Range.
Power outages plagued Humboldt's costal areas last night as winds up to 50 mph downed multiple trees and power lines. Arcata, Blue Lake, Samoa and Myrtle Town were hit hardest by the outages, with more than 2,000 customers affected in total.
NWS meteorologist Robert Ruehl told the Outpost moments ago that the windiest conditions are behind us, but that we can expect more showers this afternoon.
See more notable peak wind speeds in the NWS Facebook post below:
Eureka National Weather Service:
Very windy conditions overnight as a strong weather front moved through the area. Here's a list of selected peak wind gusts across NW California. Crescent City Airport saw near hurricane force wind gusts. Power outages were reported in Eureka and Arcata.