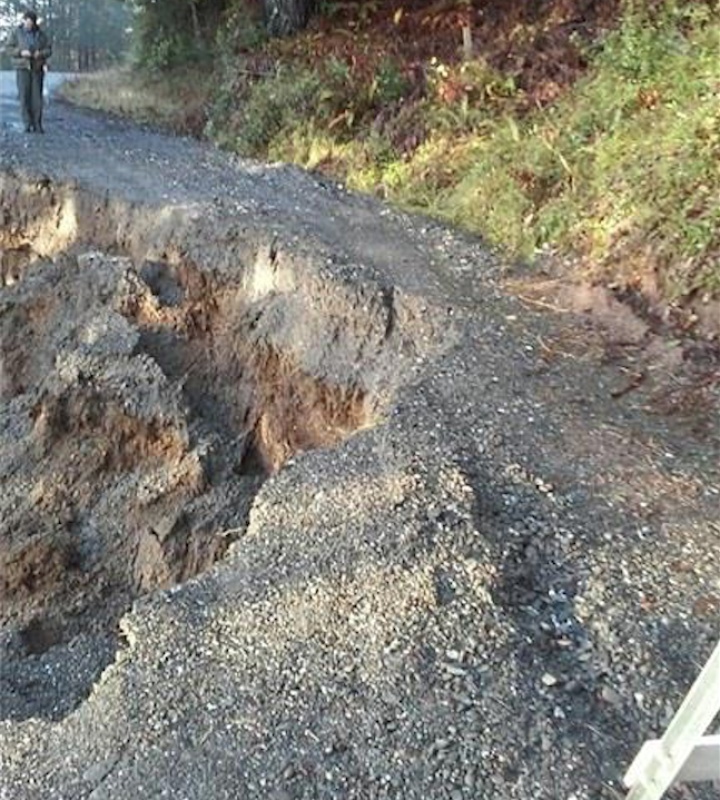 The following list was released just before 11 a.m. Monday morning by the Humboldt County Department of Public Works:
Shively Road - closed PM 3.5 (Detour open to 4-wheel drive vehicles only)
McCann Ferry - operating
Alderpoint Road - carry chains
Hidden Court - closed, slide
Shelter Cove Road – open
Mosswood Lane (Benbow) - closed
Greenwood Heights - AT&T closure (call 866-346-1168)
Kneeland Road - carry chains
Buttler Valley Road - open
Palmer Blvd. - Slide near Page Way
Eel River Drive - open, slippery
Hookton And Eel River - open
Hookton and Tompkins Hill - open
Old Arcata at Jacoby Creek - open
Cannibal Island Road - flooded, closed from Cock Robin to Crab Park.
Berta Road- flooded
Elk River Road - flooded
Graham Road - flooded
Howard Height s- flooded
Centerville Road – open
Bull Creek section of Mattole - 6"- 8" of snow, 2-wheel drives carry chains
Crosby Road - open, slide cleared
Wildcat section of Mattole – open
Coffee Creek - closed
Meridian - closed between Centerville and Port Kenyon
Blue Slide - open
Port Kenyon – closed between California and Market.
Bald Hills - 4" new snow, carry chains
Horse Mountain - chains required
Upper Cappell Road - open
Friday Ridge – open
Below: Video of the road running alongside Centerville Beach taken over the weekend. Amazingly, the road is now open.