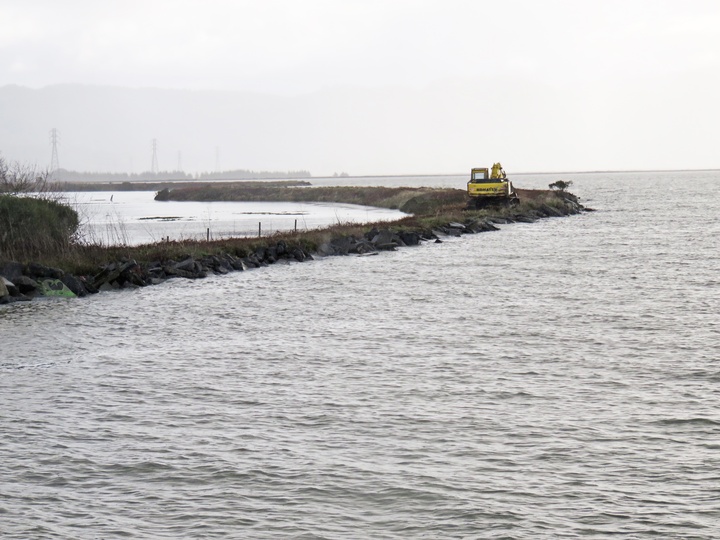 ###
The latest data on climate change reinforce Arcata's nascent drive to prepare for sea levels that one day will submerge its coastline.

NASA has new evidence of vital Arctic sea ice disappearing at historic rates, as North Pole air temperatures soar some months to 35 degrees above average.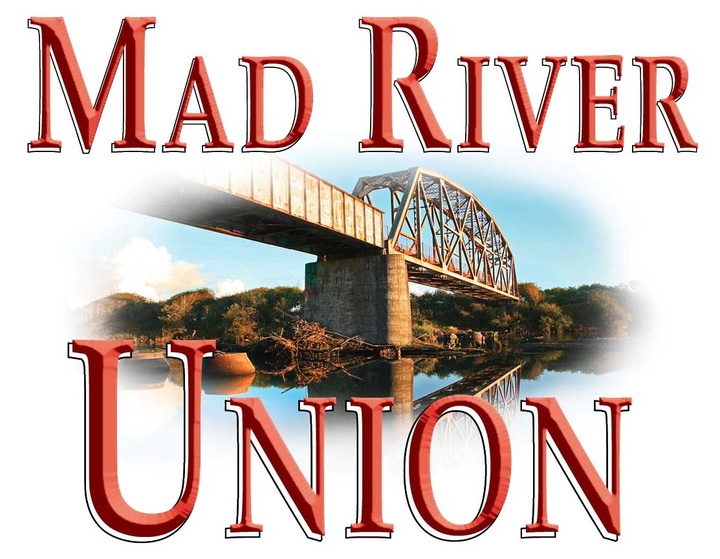 November 2016 was the second-warmest November in 136 years of modern recordkeeping, according to a monthly analysis of global temperatures by scientists at NASA's Goddard Institute for Space Studies.
And each of the first six months of 2016 set a record as the warmest respective month globally in the modern temperature record, dating to 1880.
"The six-month period from January to June was also the planet's warmest half-year on record, with an average temperature 1.3 degrees Celsius (2.4 degrees Fahrenheit) warmer than the late 19th century," NASA Goddard reports.
Five of the first six months of 2016 also set records for the smallest respective monthly Arctic sea ice extent since consistent satellite records began in 1979. The one exception, March, recorded the second smallest extent for that month.
Scientific American reported just before Christmas that for the second year in a row, the Arctic faced a late December heat wave (by Arctic winter standards), perhaps as high as 50°F above normal, which is near the North Pole's freezing point.
NASA scientists say these record breakers are the more significant because global temperature and Arctic sea ice are continuing decades-long trends. Both are ultimately driven by rising concentrations of heat-trapping carbon dioxide and other greenhouse gases in the atmosphere.
"The extent of Arctic sea ice at the peak of the summer melt season now typically covers 40 percent less area than it did in the late 1970s and early 1980s," NASA scientists say. "Arctic sea ice extent in September, the seasonal low point in the annual cycle, has been declining at a rate of 13.4 percent per decade."
Previous findings by Rutgers University confirm the NASA research. Rutgers scientists published a study that documented accelerating global sea rise at historic highs. They say "it is extremely likely" that the 20th century jump, some 5.5 inches, "was faster than during any preceding century," dating to 800 BCE.
That continued a trend that began to emerge in definitive terms about 1860 and has gone on through every 40-year interval since, according to the university's analysis.
If the trend goes unchecked, levels are likely to rise from 1.6 feet to 4.34 feet by 2100, the Rutgers study found. Modeling and mathematical analysis indicated that the extraordinary jump last century might have been as low as 2.75 inches instead of 5.5 inches, had it not been for tenacious global warming.
Arcata officials are studying potential courses of action, possibly taking as a guide the 12th century Netherlands city of Amsterdam (Union, Dec 21). Its massive and state-of-the-art bulwark of dams, dikes and floodgates holds back the North Sea from a densely populated urban enclave. About 25 percent of Amsterdam is below sea level, but despite being girded by extensive fortifications, experts worry the city might fall prey to 21st century megastorms triggered by climate change.
Here on the North Coast, Humboldt Bay has the highest rate of sea level rise in all of California, a menacing 18.6 inches per century. Ongoing subsidence exacerbates the sea level threat.
Aldaron Laird, the region's foremost sea level researcher, warned more than 18 months ago that sea level rise is "not going to slow down or stop by 2100. It will likely continue for centuries and rise tens of feet," he predicted (Union, March 4, 2015).
In consequence, Arcata planners say the community will be forced to adapt and to retreat, at least in part, to higher ground (Union, Dec. 21).
As research proceeds, Laird cautions it is imperative that local planners adjust their timelines to panoramic scales.
"As an environmental planner I am used to considering a 20-year planning horizon for land use, which is the standard for General Plans," he observes. "But with sea level rise, we are now faced with planning for our responses to changes that may occur by 2050 and even 2100.
"We are not used to such long-range planning; people are skeptical of the value of such planning. But the facts are that sea level rise has been happening [and] it will continue to happen."
###

Paul Mann covers courts and other matters for the Mad River Union.Subscribe here.