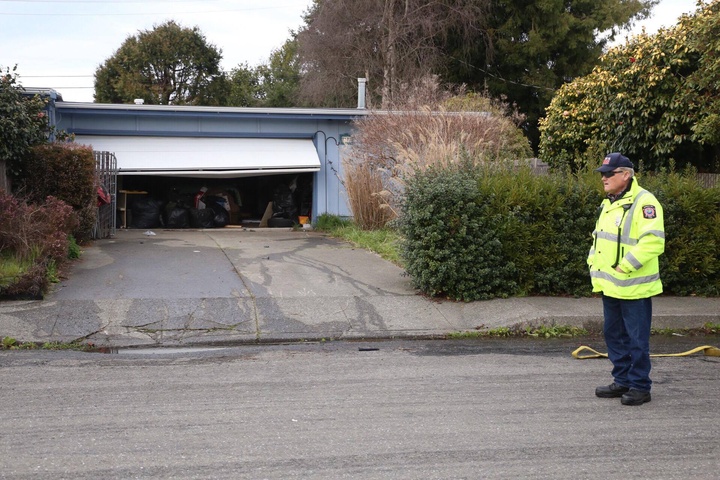 UPDATE, 3:10 p.m.: Sgt. Justin Braud of the Humboldt County Sheriff's Office, at the scene, confirms that butane is the suspected cause of the explosion. The Sheriff's Office is turning the investigation over to the Drug Task Force.

###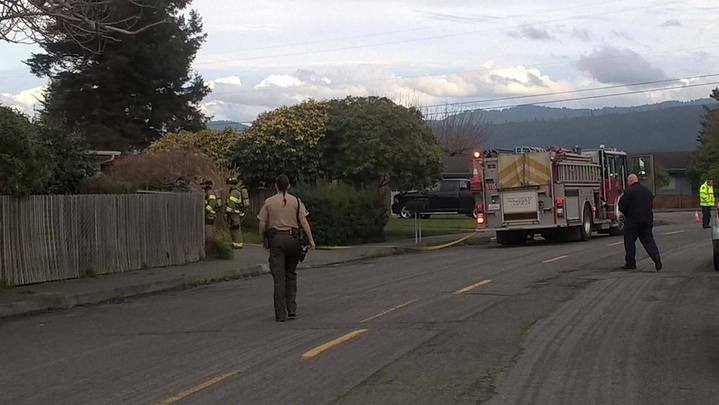 The Sheriff's Office and Humboldt Bay Fire are at the scene of an explosion in Myrtletown that sent one person to the hospital this afternoon.
Corporal L. Borges of the Sheriff's Office tells the Outpost's Sierra Jenkins, on scene, that one person suffered burns during the explosion, and is currently at St. Joseph Hospital. Borges said the explosion is under investigation, and said that Humboldt Bay Fire personnel would provide further information to the press shortly.
The explosion happened in the garage of a single-story wood-framed structure on Middlefield Lane. According to scanner traffic, the front door of a garage at the home was damaged.
The Humboldt County Drug Task Force has pulled up to the scene. We'll update when we know more.