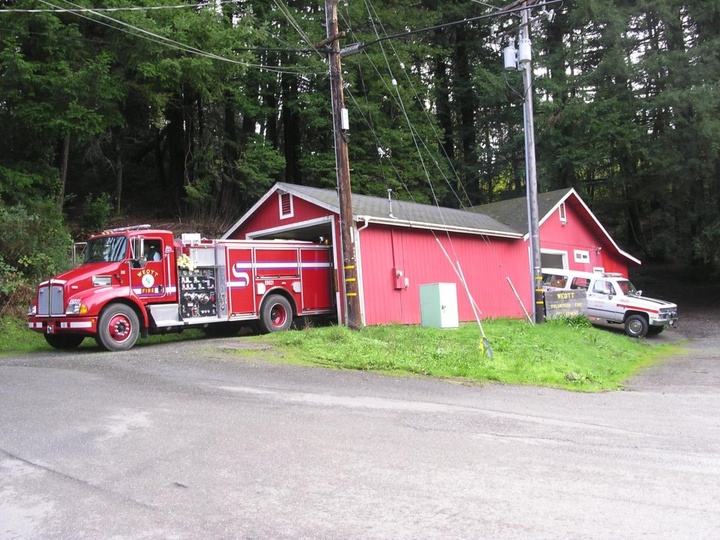 If the Weott Volunteer Fire Department can't find a new home or come up with some serious rent money, and fast, residents from Salmon Creek to Redcrest may be without vital emergency assistance by April.

Retired firefighter and WVFD Administrative Chief Louis Iglesias told the Outpost this afternoon that the Weott station at 70 Lum Street has operated rent-free for 53 years. But Iglesias said that the property owner Curtis Wood of Fortuna recently sent the Weott Community Services District a letter stating that if the WVFD can't pay $3,000 a month rent or a one-time payment of $750,000, they will have to move elsewhere.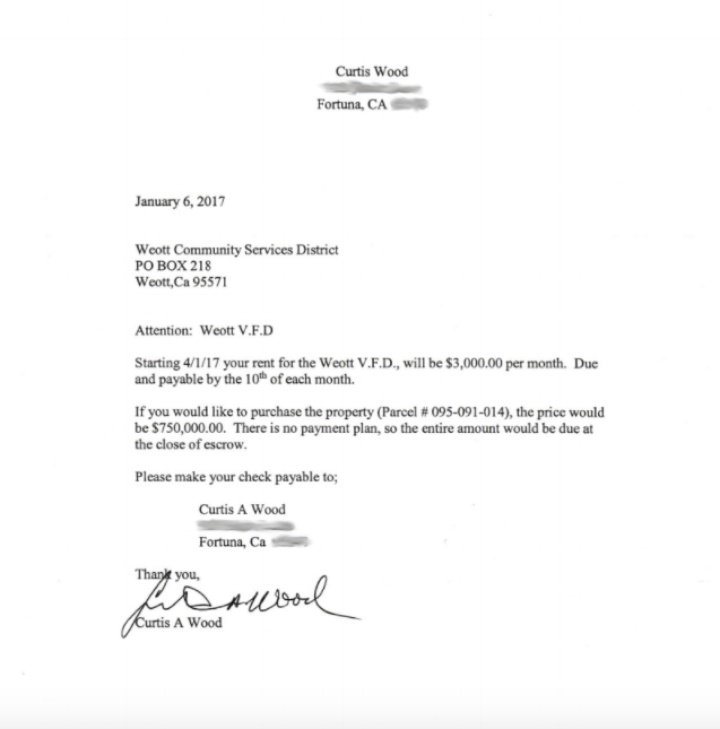 The Outpost attempted to contact Wood, but he couldn't not be reached for comment as he is reported to be out of town for several days.
"The fire department has been around since the 1964 flood," Iglesias said. "The property doesn't belong to the district or the fire department, but the family who owned it at the time gave the fire department permission to use it."
As a result, community members are organizing an emergency meeting on February 9 to find out if there is any hope of keeping the station running.
"[The rent] is extremely high; emergency services can't afford it," Iglesias said. "We're holding a meeting in February to see if the community can come up with a solution. If not, we're going to have to close our doors and then during the winter time there won't be any fire or medical support from Salmon Creek all the way to Redcrest."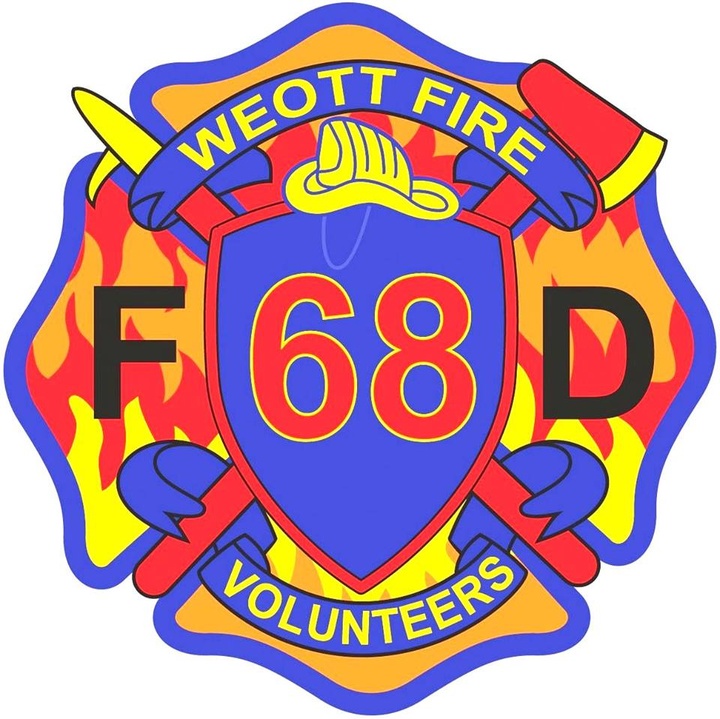 The WVFD is currently the only volunteer fire station along Avenue of the Giants, as the Myers Flat volunteer station recently disbanded due to a lack of resources. Thanks to emergency drought funding the area is currently patrolled by CalFire during the winter months. However, as California's drought subsides, it's uncertain how long the funding will last. And CalFire Division Chief Jonni Mayberry told the Outpost that emergency response is not guaranteed with the limited resources available.
"We can't guarantee that our engine [in Weott] will be staffed every day because we could be called away for a fire elsewhere," Mayberry said. "And we can't guarantee the funding we will last. The funding is temporary and as the drought conditions and the state's physical status change, we don't know how long we can keep that running. But we'll definitely be staffed there as we approach the summer preparedness period."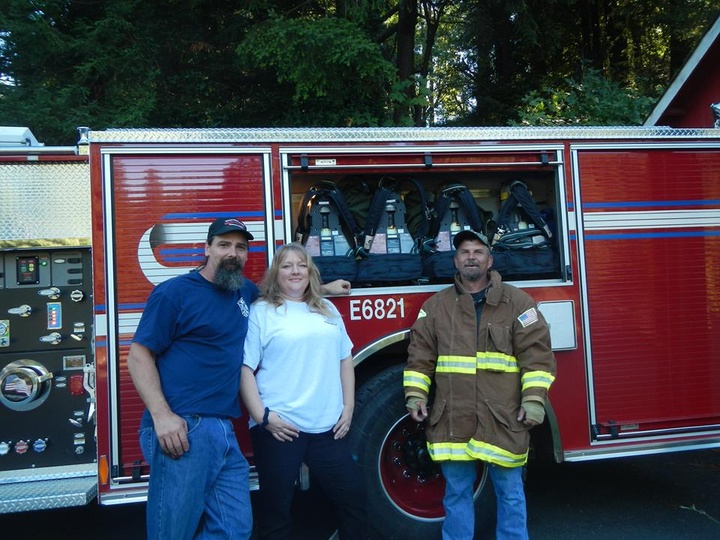 Senior Planner with the Humboldt County Department of Public Works Cybelle Immitt told the Outpost that many small-community fire stations around Humboldt County are stretched thin due to a lack of resources in their jurisdiction.
This problem was addressed at a local Board of Supervisor's meeting on January 10. According to a county report, 22 out of 26 fire-related districts in Humboldt County respond to areas outside their district — some reporting that 50 percent of their calls come from outside jurisdiction boundaries.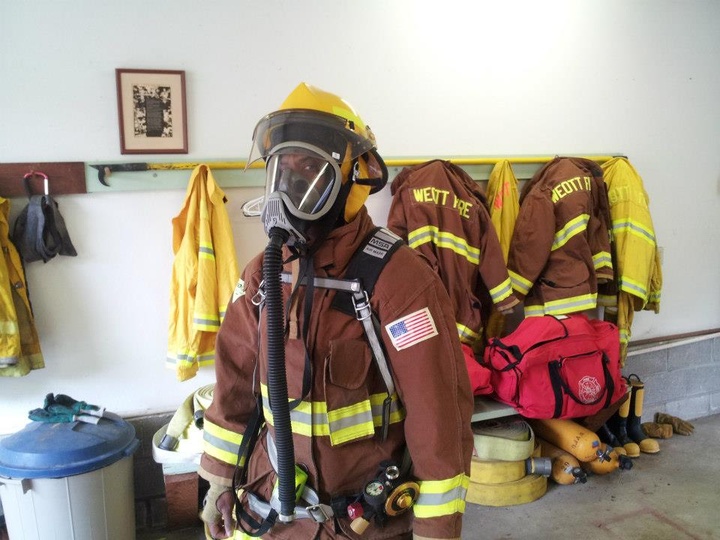 The report states that this negatively affects the fire districts' budgets, as it consumes more resources and depreciates their equipment faster. The responses can also take firefighters many miles away from their jurisdiction, which can leave the citizens in their district vulnerable and require neighboring districts to act as backup.

But Immitt said these problems may become even worse, as many volunteer stations are understaffed and struggling to stay alive due to stringent workers' compensation requirements. Immitt said the requirements become more difficult to meet each year, as County insurance requires volunteers to spend numerous hours obtaining various certifications before they can sign up.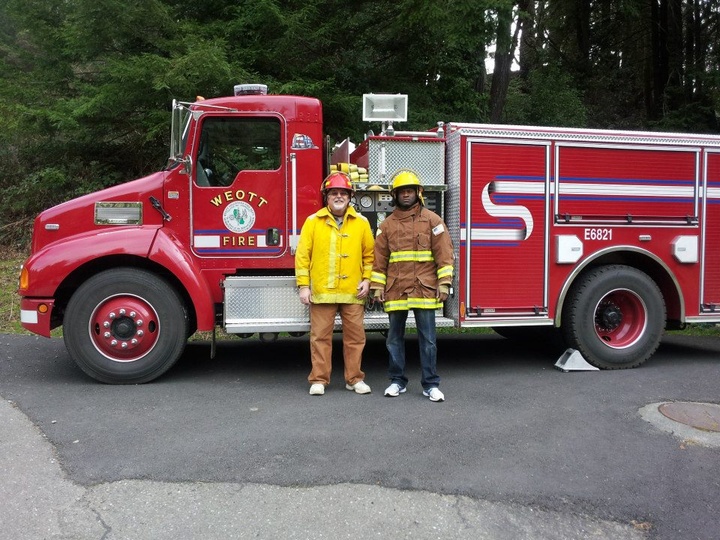 "Many of the small-community volunteer fire departments have been going through a difficult transition and are having a hard time surviving," Immitt said. "The requirements every year increase, which makes it very complicated for them to survive. It's reached a critical stage for some of the departments. Weott has hit that critical point and some of the others are right on the edge."
Cybelle and Iglesias urge any community members interested in learning more about the status of Humboldt's struggling volunteer fire departments to attend February's meeting. The meeting will be held on February 9, from 7 to 9 p.m. in the Weott Community Center.