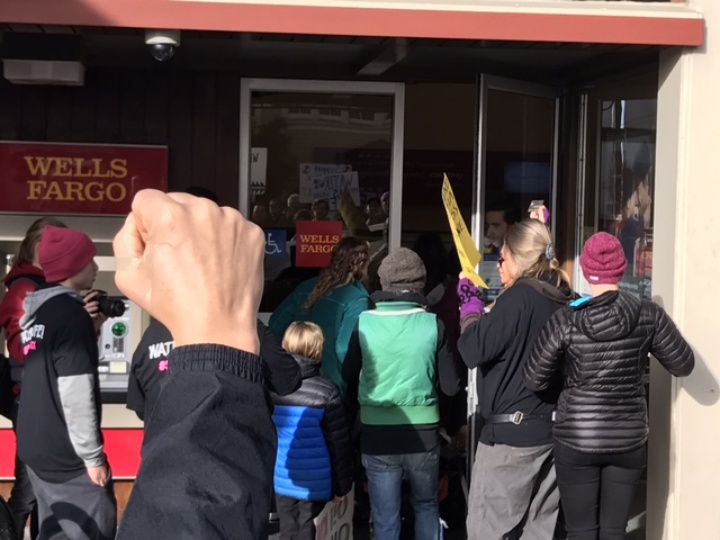 Franchesca Hanna enters the bank to close her accounts. Photos by John Ferrara.
On a cold bright morning in Arcata, local woman Franchesca Hanna was greeted by the applause of roughly 150 protesters as she walked out of Wells Fargo, fist raised high after closing five bank accounts.

Hanna was one of several locals that closed their Wells Fargo accounts this morning in protest of the bank's investment in the Dakota Access Pipeline, an unfinished underground oil pipeline spanning several midwestern states that many American tribes and environmentalist continue to protest.
"I was aware that Wells Fargo was one of the banks funding the Dakota Access Pipeline and I am strongly not in support of this," Hanna said. "I feel like the little thing we do can make a difference, where I put my money is something I can control."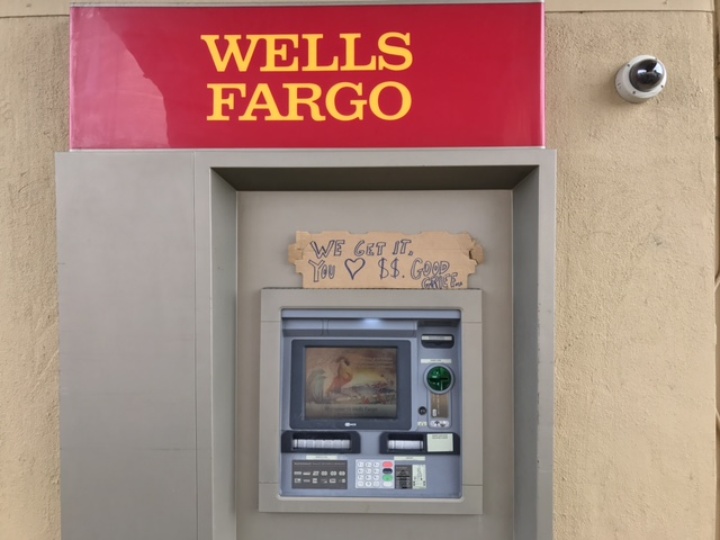 To protest, organized through the Facebook group "Defund DAPL @ Wells Fargo: A Peaceful Gathering of Water Protectors," began at 9 a.m. at the Arcata Plaza. Local tribal members gave speeches and sang rally cries at the feet of William McKinley's statue as the crowd began to fill up the plaza center.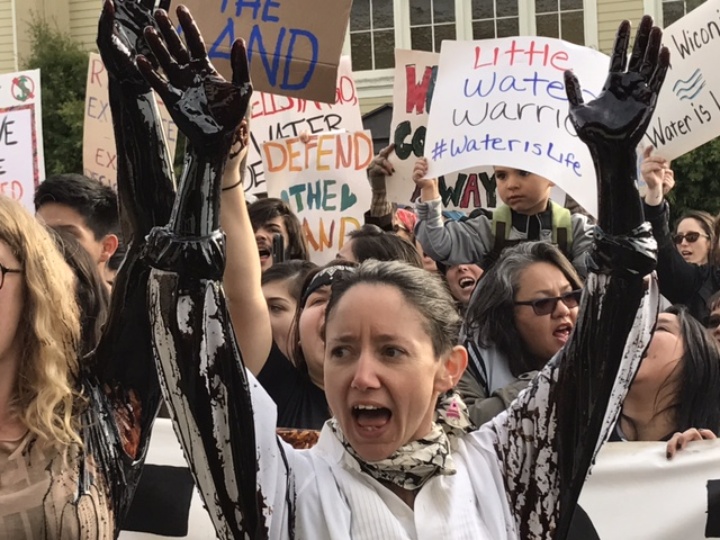 Hoopa tribal member Nah-Tes Jackson addressed the crowd first, giving his accounts of his time spent protesting the pipeline from the Standing Rock Indian Reservation along the North and South Dakota.
"I was there probably four months at standing rock, I'm glad to be home," Jackson said. "The emotional come down [returning home] from standing rock is very powerful."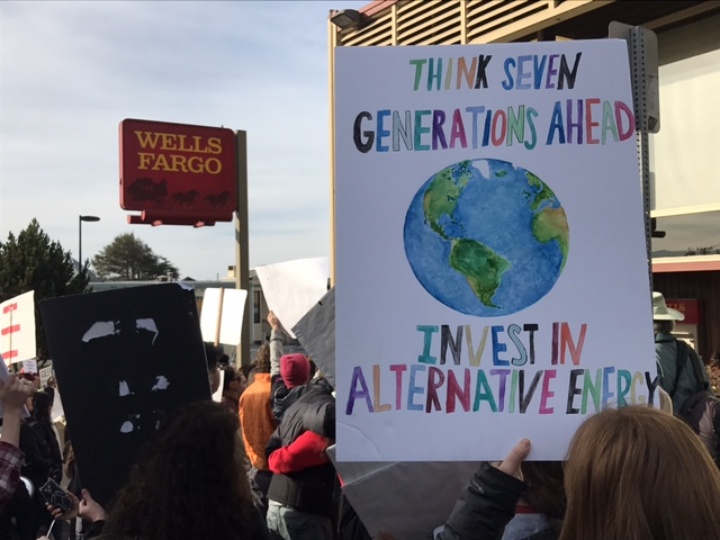 At about 9:30 a.m., protesters began to march down G Street toward the Arcata Wells Fargo, briefly blocking traffic and shouting phrases like "we got the power," and "Shut it down!"
Protesters circled the front entrance of the bank, while others stood in front of the rear drive-thru ATMs.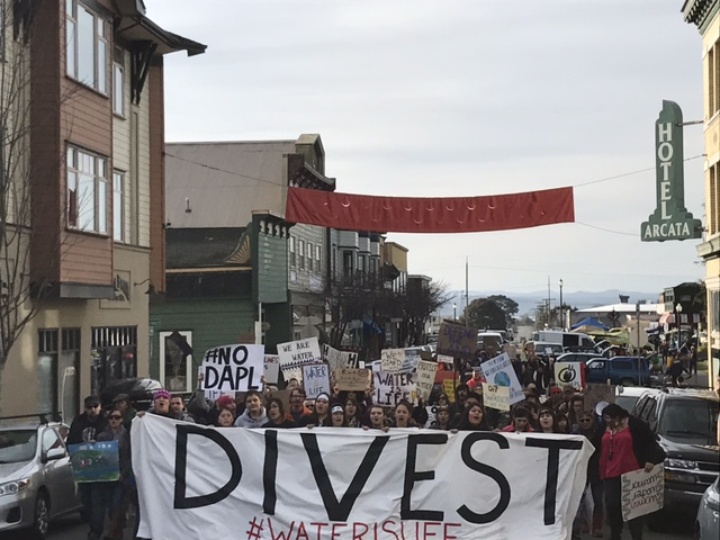 Some protesters slathered their arms in molasses, giving the appearance of being covered in crude oil.
The protest remained peaceful throughout the morning. After the event, some loaded into their cars and caravanned to the Eureka Wells Fargo where they plan to continue their march.