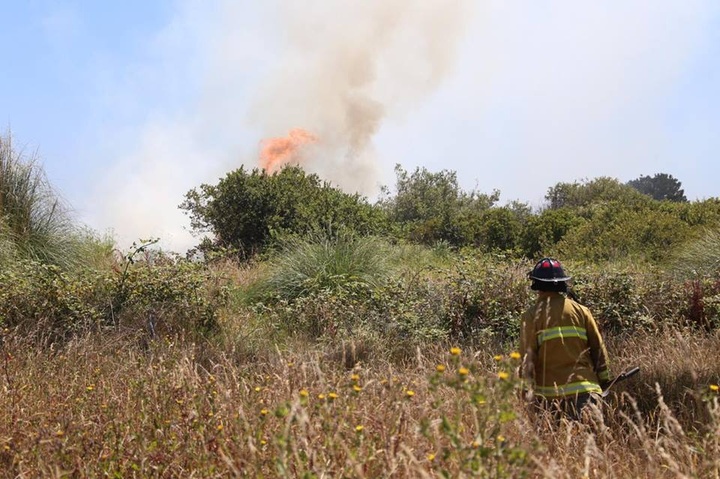 Humboldt Bay Fire is battling a vegetation fire in a greenbelt area at the foot of T Street in Eureka. Large smoke plumes and flames were visible from the roadway upon arrival.

A fire engine is currently dousing the area with water and the fire should be out shortly.
The area has been the site of numerous fires associated with transient camps in the past. We will update if a cause is determined.