Cameron Michael Roudebush, 28, of Cheyenne, passed away in a tragic motorcycle accident on July 8, 2017 in Cheyenne.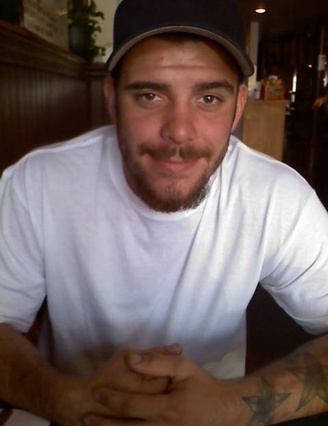 He was born on February 4, 1989 in Evanston, Illinois along with his twin brother Bryan. Cam spent the majority of his life in Eureka, California prior to moving to Wyoming in 2012.
Cameron was a free spirit who lived his life to the fullest. He loved to spend time with his friends and enjoyed making everyone laugh. Cameron had the biggest heart and the brightest smile. He enjoyed playing pool and Texas Hold'em and made many friends along the way.
Cameron is survived by his son Ryder, whom he loved with all his heart and loved every moment they spent together; his mother and father, Christian and Ronda Roudebush; brothers, Bryan Roudebush, Derek Hanson, and Elijah Roudebush; as well as his life partner, Gretta Lacy.
In lieu of flowers the family asks for donations to www.gofundme.com/home-to-humboldt. We would like to Invite family and friends to join us in celebrating Cameron's life at 5:00 pm, Friday, July 21st at the Bayside Grange Hall on Jacob Creek Rd. The food will be pot luck style so if everyone could bring a dish to share it would be much appreciated. We would love to hear your stories about Cam if you are willing to share. But for those who do not wish to share your stories at the celebration, we will have a memory jar in place for people to write down their fondest memories with Cam and place them in the jar for the family to read and cherish at another time. Please pass this along to get the word out. We look forward to seeing you all.