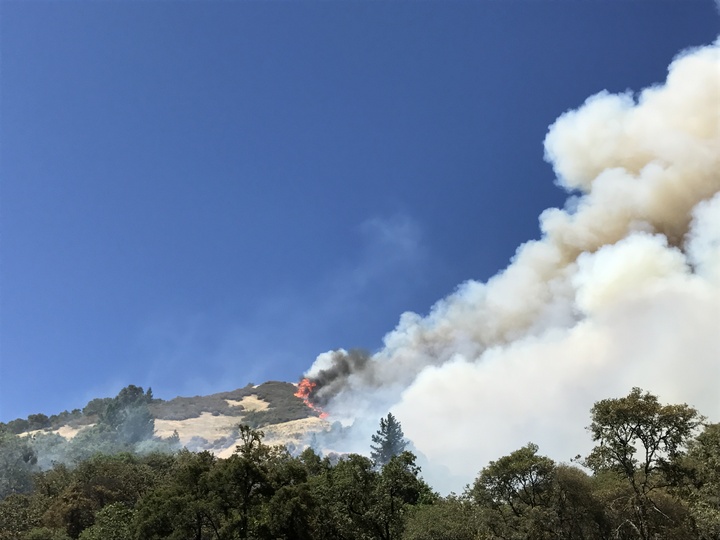 UPDATE, 5:40 p.m.:
Outpost reader Lucien Eddisford sends us this footage from the scene. Traffic is no longer backed up in the area.
###
Firefighters are battling a 50-acre vegetation fire burning near Redwood Valley, located about halfway between Willits and Ukiah.
The California Highway Patrol reports that a truck pulling a trailer home caught fire around 4:15 p.m. While the truck has been extinguished, residual flames have spread to the grass along the highway.
Calfire last reported an hour ago that the fire was 50 acres in size. There is no word if the fire has grown since then.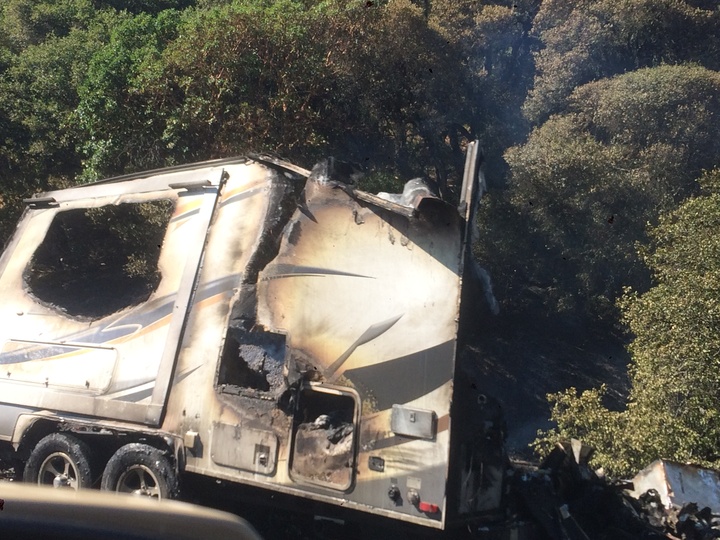 According to the CHP incident report, Caltrans has closed one of the northbound lanes of the highway. Outpost reader Lucien Eddisford reports from the scene that traffic was stoped for about an hour, but is moving again.
The Mendocino Voice shares this video from the scene below: