Just by chance, I happened to sit next to Michelle Butler at a game recently. She was passing out healthy looking salads, grilled chicken to put on top, and homemade dressing to a group of friends and relatives. She did it with skill and grace, not an easy task for the top row of the bleachers.

We started chatting and I found out that she is the great-granddaughter of Crabs founder and longtime manager, Lou Bonomini (1916-2000).
Butler is following in the tradition of her great-grandmother, Vera Bonomini, by doing the laundry for 30-some Crabs players twice a week during the season.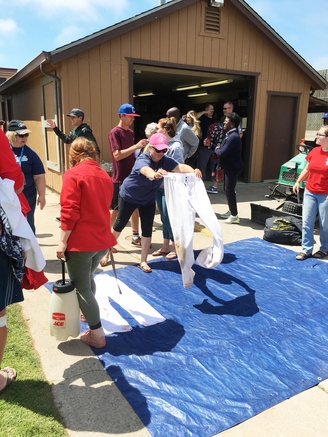 "She probably did it with a washtub," she said.

Butler and her crew of helpers, including her mother, Jan Briggs, her friends, and some young ballpark staff members, Taylor Day, Tori Reynolds, and Kaitlyn Burke, have a great setup.
On Wednesdays and Sundays, they spread out a big tarp near the dugout and get their industrial sized garden sprayers ready with diluted Shout prewash spray. The players bring their dirty uniforms (many bearing testimony to a slide into a base) over to the tarp.
"They are really helpful," Butler said. "They pull out the legs and sleeves so we can spread the uniforms out for spraying."
The players also know to put "the things I don't want to touch" directly into the open laundry bags.
Then the helpers go to town, spraying down every dirt splatter on each uniform before bundling them into huge bags.
The whole shebang is taken up to Emerald City Laundry Company, the eco-friendly laundromat on G Street across from Wildberries, to be washed, dried and folded.
"Please give a shoutout to Emerald City," Butler reminded me. "We couldn't do this without them. We are in a partnership with them and they give us a great deal."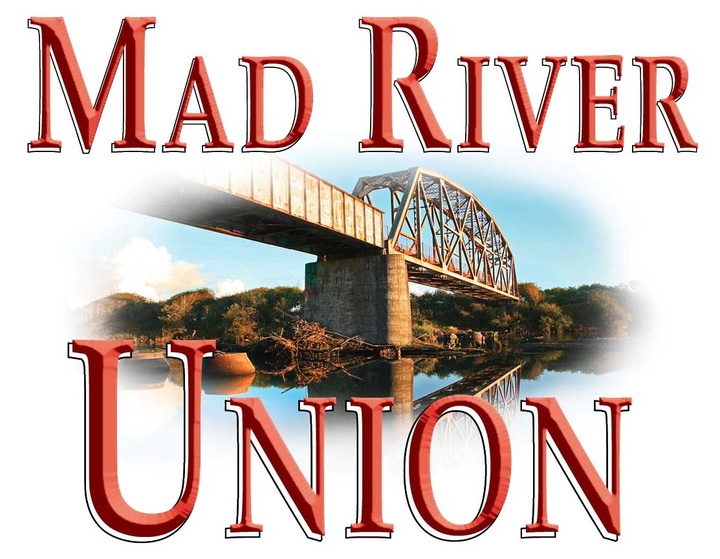 Pristine and clean uniforms are handed back out, only to be worn and become dirty all over again. That's what baseball is all about – sliding into home in a cloud of dirt and being called, "Safe!"
Butler has been doing this volunteer duty for seven or eight years. She's a fifth grade teacher at Pacific Union where she herself went to school. Last year her son Jake was in her class. She's all about tradition.
"I do the laundry as a tiny little homage to my great-grandmother," she explained.
But it's not a tiny job. The players have more uniform pieces than in the old days, including jackets. Some of them go through two or three pairs of pants and two or three shirts. That's a lot of laundry.
When the Crabs went on the road to Redding, Butler's son and husband helped. "They got a new respect for the job," she said with a smile.
Sometimes there is a really short turnaround for taking the laundry in and getting it back. "I ask Emily at Emerald City 'can we do it?'" she said. "Emily is great and always comes through for us." It's worth all the work when the players look good on the field and it's especially worth the work when the players thank her. "All the guys are really appreciative," she said.
###

Janine Volkmar writes for the Mad River Union. Subscribe here.