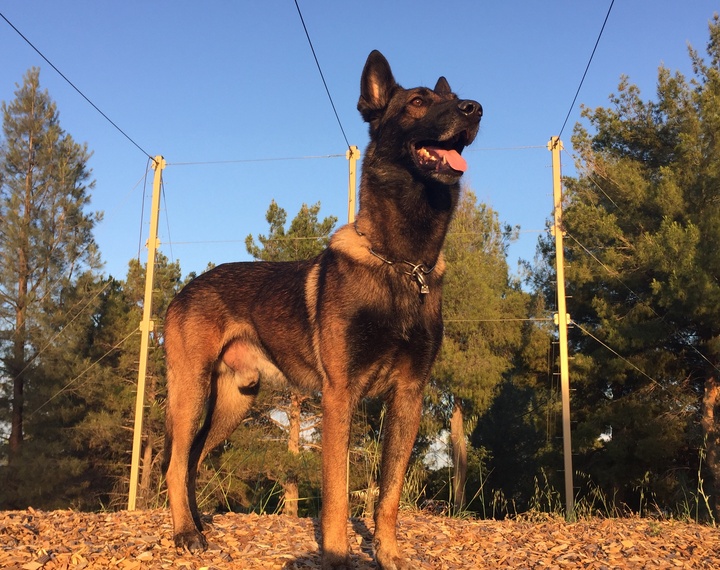 Last year, U.S. Forest Service K-9 "Ice" was stabbed repeatedly in the chest and face while taking down a suspect trying to flee an illegal grow in the Shasta-Trinity National Forest.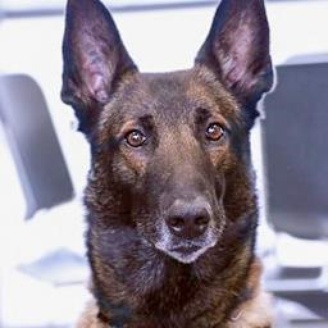 Ice survived the attack and is now being flown to Hollywood as a semi-finalist for the American Humane Hero Dog Awards. But he needs needs your votes to become the grand prize winner.
According to the organization's website, the Humane Hero Dog Awards is an annual competition that recognizes America's "Hero Dogs," who do extraordinary things.
"Whether it's saving lives on the battlefield, lending sight or hearing to a human companion, or simply providing the tail-wagging welcome a pet owner relishes at the end of a hard day," the competition's website reads. "The Hero Dog Awards celebrate the powerful, age-old bond between dogs and people – and give recognition to courageous acts of heroism performed by our four-legged best friends."
The competition has seven different categories: Law Enforcement/Arson Dogs, Service Dogs, Therapy Dogs, Military Dogs, Search and Rescue Dogs, Guide/Hearing Dogs, and Emerging Hero Dogs.
Ice was recently announced as the Law Enforcement category finalist, and is now up for the annual grand prize. Click this link to vote for Ice. The website rules limit you to one vote per day. Voting will close at 12 p.m. Pacific Time on August 30.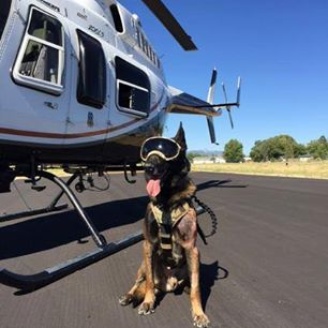 If Ice wins, $5,000 will be donated to his sponsoring charity, the "Throw Away Dog Project," an organization that rescues abandoned dogs and helps rehabilitate them as loyal service dogs. Ice has already earned his charity $2,500 for becoming a finalist.
The winner of the 2017 American Humane Hero Dog Awards will be announced at the annual gala held at the Beverly Hilton hotel's International Ballroom in Beverly Hills, California on September 16.
All seven finalists and their handlers will be flown to the event and walk the red carpet, which will be taped and broadcast nationwide later this fall by the Hallmark Channel. The event will be hosted by animal rights activist Beth Stern (Howard Stern's wife) and "Desperate Housewives" actor James Denton.
"The 2017 American Humane Hero Dog Awards will feature the seven paw-some finalists, a multitude of celebrities, and the winning Hero Veterinarian and Hero Veterinary Technician," the organization's website reads. "There [the dogs] walk the red carpet, are recognized in video tributes, receive their Hero Dog category award statue and mingle with celebrities, both two-legged and four-legged! The 2017 American Hero Dog will then be announced to the world."
Get to voting, Humboldt!
U.S. Forest Service - Shasta-Trinity National Forest:
In the early hours of July 21, 2016 a team of Officers from the US Forest Service and Deputies from the Trinity County Sheriff's Office were investigating an illegal marijuana garden on public lands within the Shasta-Trinity National Forest. Two suspects attempted to flee and Ice was deployed to capture one of the suspects.

As Ice was apprehending the suspect, the suspect used a large knife to stab Ice twice in the chest as well as the face and muzzle. Despite Ice's serious wounds, Ice remained apprehending the suspect until the suspect was taken into custody. Ice's bravery likely saved the other officers from getting stabbed or injured.

Despite his trauma, Ice didn't let out a whine nor a whimper. Ice's handler and the team immediately bandaged and dressed his wounds. As the area was extremely rugged and remote, a California Highway Patrol helicopter was dispatched. Ice's handler and other team members then took turns carrying Ice approximately ¾ of a mile over rough terrain and dense vegetation to a suitable landing location.

Ice was airlifted to VCA Asher Animal Hospital in Redding, CA and taken immediately into surgery where the doctors and staff were able to repair his wounds. Ice has since made a full recovery and has returned to duty.

This wasn't Ice's first scrape, and though a tough as nails working dog, Ice also has an extraordinary ability to interact and socialize with people. Both these amazing abilities makes Ice a truly special dog and partner.