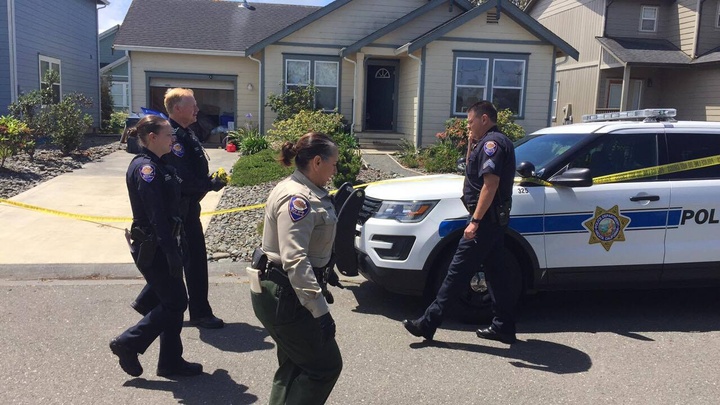 A man suffered non-life-threatening injuries in Arcata's Windsong Village at about 11:15 a.m. this morning, after he was shot outside a home on Karen Court. The suspect is at large.
Lt. Bart Silvers of the Arcata Police Department tells the Outpost that police are looking for a black male adult with a shaved head, driving a small black SUV with out-of-state license plates. Witnesses said the suspect was carrying a black handgun.

According to scanner traffic, the shooting reportedly came after a brief verbal argument at the location.
We'll update when we know more.