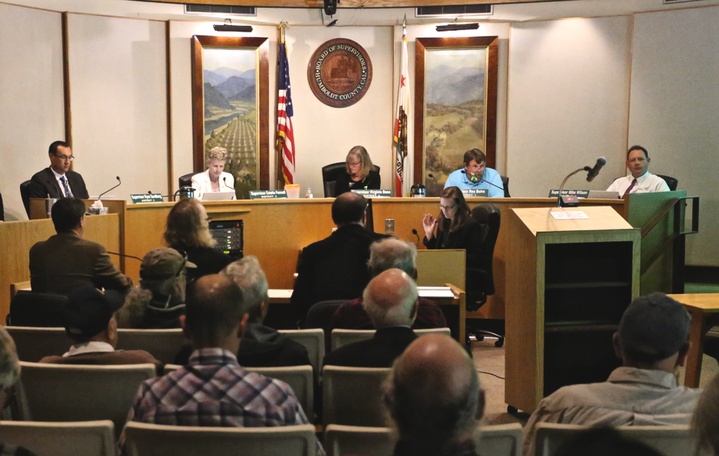 Tuesday's workshop on the county's Commercial Cannabis Land Use Ordinance showed that while Humboldt has come a long way in regulating its most notorious cash crop, marijuana (or "cannabis," if we must) remains a divisive issue in our local communities. Some community members came out to complain about the smell and other nuisances generated by grows near their own property while industry stakeholders urged the board not to burden them with red tape.
In its afternoon session, the Humboldt County Board of Supervisors met to review some proposed revisions to the ordinance, a draft of which will be included in an environmental impact report published later this year. Now that California voters have approved recreational use, the ordinance is being expanded to include commercial operations. It's also being relaxed to allow cultivation on sites without prime agricultural soils.
While these changes signal a loosening of the rules, staff and supervisors are working to make the ordinance more restrictive in other ways. For example, the board agreed to limit the use of generators in cultivation activities and require a public hearing and a special permit before allowing marijuana businesses within 1,000 feet of any city limits or within a city's sphere of influence, planning boundaries defined by Humboldt's Local Agency Formation Commission.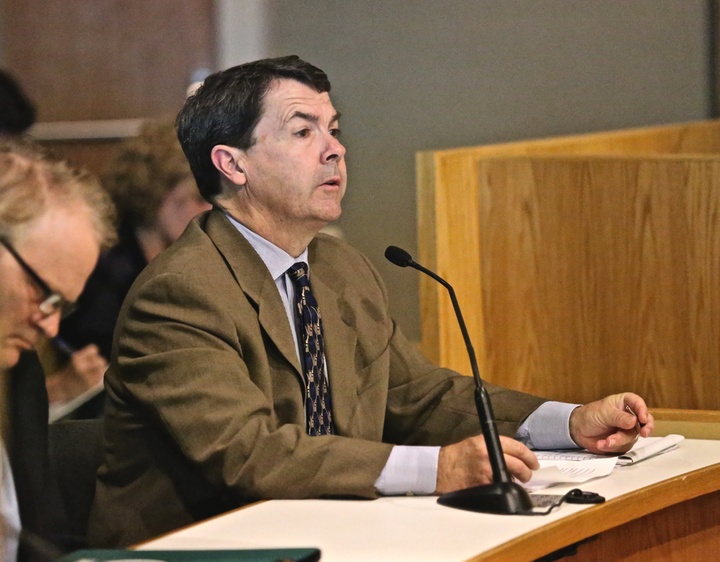 Many of the afternoon's public speakers had driven up from Fortuna, including City Manager Mark Wheetley and Mayor Sue Long. True to that city's more conservative reputation, these Fortunans urged the board to be more prescriptive.
"Our community's position is that neighborhoods are for families," Wheetley said, adding that city residents want to "grow kids," not cannabis. He urged the board to slow the process down and consider prohibiting weed businesses in Fortuna's sphere of influence.
Fortuna resident Tim Meade made an emotional plea on behalf of his 97-year-old father, a World War II veteran. Meade said he'd recently learned that mixed-light greenhouses may get permitted for a spot just 150 feet upwind from his father's window.
"He may have to spend the rest of his life with his bedroom window nailed shut," Meade said. "He may never get to enjoy activities on the back porch with his grandkids, with his great-grandkids. … We have had our citizens' and property rights stripped."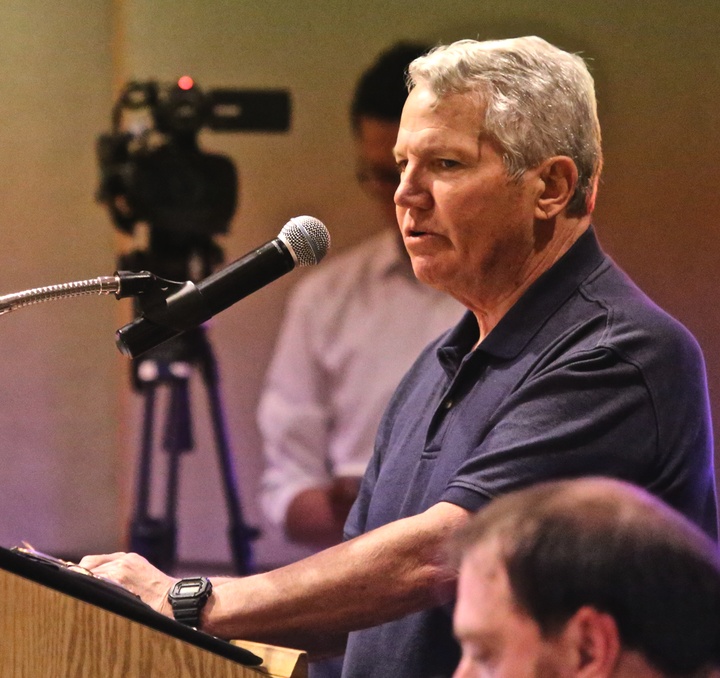 Several other locals lodged complaints about the prospect of weed grows going in next door. Judy Hodgson, co-owner of Fieldbrook Winery and the North Coast Journal (and past employer of this reporter), said a 10,000-square-foot grow has been proposed for a spot directly across from the winery's tasting room. She urged the board to reconsider rules about setbacks from school bus stops so her neighbor could put the grow elsewhere. Her request was met with some skepticism by Supervisors Rex Bohn and Mike Wilson, with the latter noting that alcohol is also, technically, a drug.
Willow Creek resident E.B. Dugan spoke "on behalf of the river" while Fortuna resident Richard Lehman spoke "on behalf of children," with both expressing concerns about the corrupting influence of the industry. Dugan said the Trinity River is being degraded and Lehman objected to the prospect of weed businesses near Newburg Park. "Too many kids are distracted from schoolwork by marijuana already," he said.
Steve O'Meara, the owner and founder of Arcata-based paddle-sports business Kokatat, urged the board to keep cultivation away from residential areas, suggesting that if they fail to do so a subsequent owner may eventually move the company out of the area due to a lack of enjoyable living conditions.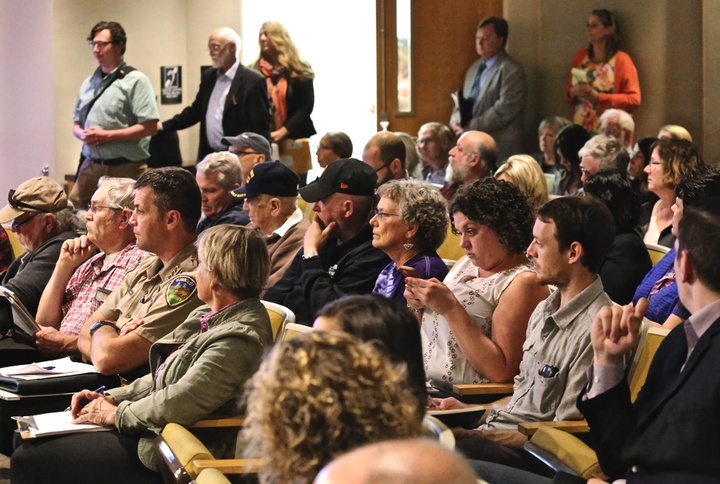 Industry worker, meanwhile, sought to nudge the board in the other direction.
"This one of the last cottage industries in America," said Mike Gordon of Fibonacci Farms. "Please don't continue to erect additional barriers to entry." Other aspiring entrepreneurs asked the board to loosen permitting rules for small-scale operations, following the state's lead in catering to "micro farmers."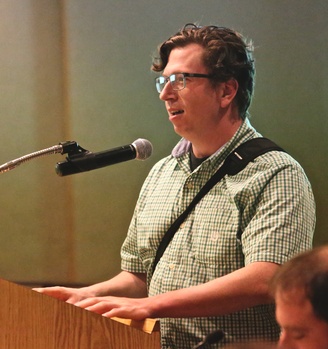 Industry activist Luke Bruner drew an analogy with alcohol prohibition in the 1930s, saying that just as the federal government used taxation to incentivize beer and wine consumption over hard liquor, the county could structure its regulations to encourage smaller businesses and tourism.

The board also considered changes to regulations that would require weed businesses to be located on publicly maintained roads and prohibit farmers from drawing well water during the typically dry months of summer and early fall.
Ford said his department expects to present the draft ordinance amendments, along with the project's EIR, to the Planning Commission and Board of Supervisors in October or November.