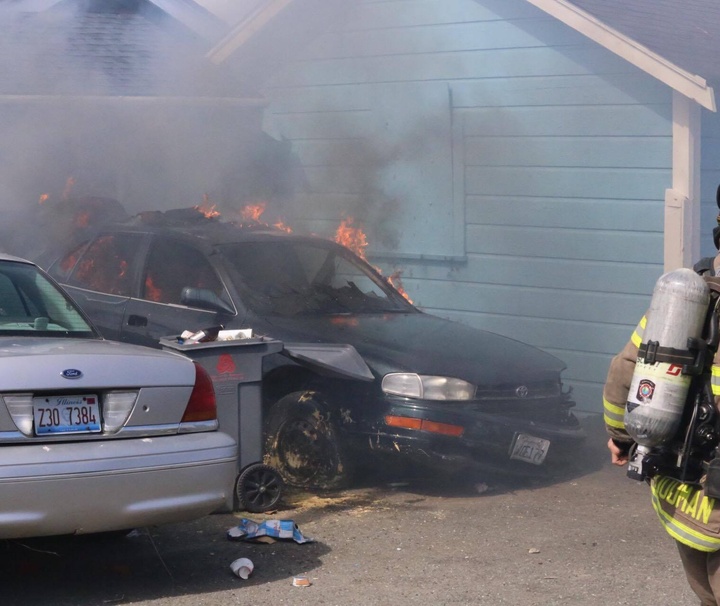 A junk car went up in flames in an alley between Eureka's Fourth and Fifth streets this afternoon, briefly threatening an adjacent home.

A Eureka police officer who was one of the first people to arrive at the scene told dispatchers to expedite the fire department's response, as the flames would soon jump from the car to the house it was parked behind. Humboldt Bay Fire ordered many engines to the scene, but recalled all but a few personnel when the fire could be contained to the vehicle.
They've since extinguished the fire. The car has been destroyed.
Humboldt Bay Fire Battalion Chief Chris Jelinek says that car's owner reports that it has been parked at that location for over a year, and had no battery under the hood.
Jelinek said that the fire is being treated as suspicious.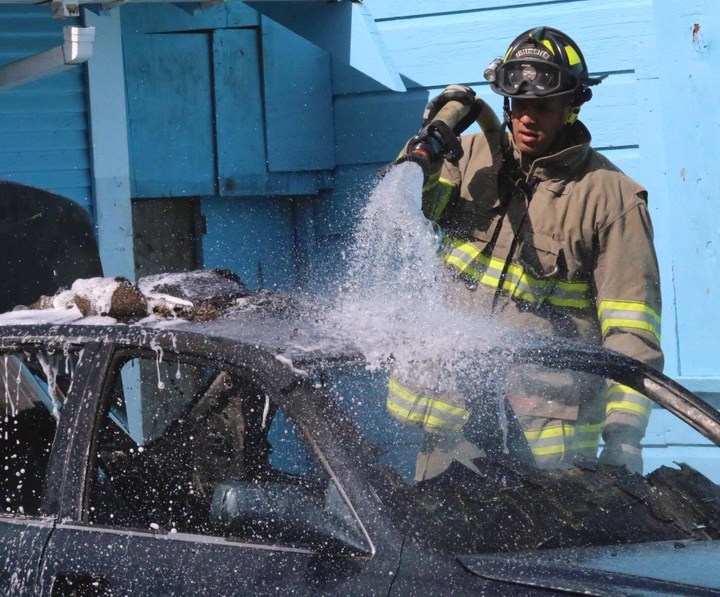 Click video to play. Problems on iPhone? Turn your phone sideways.