Humboldt's beloved mini-herd of zebras is back up to three.
Caretaker Josh Griego contacted the Outpost to inform us that, sometime in the last few days, Josephine, matriarch zebra of the Lost Coast, gave birth to another foal. He sends along a few baby pics, below.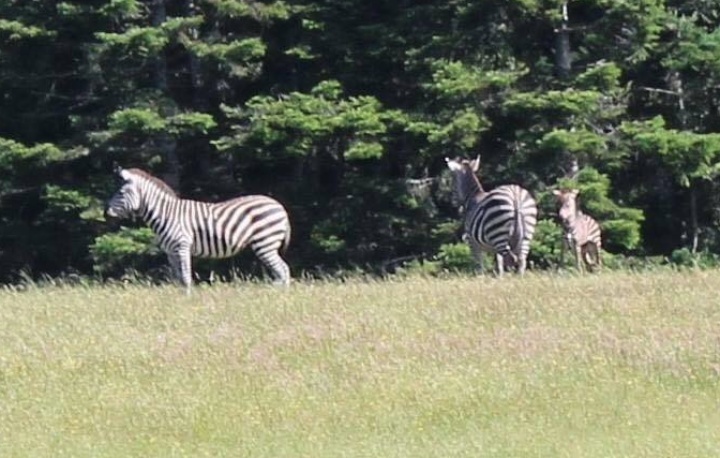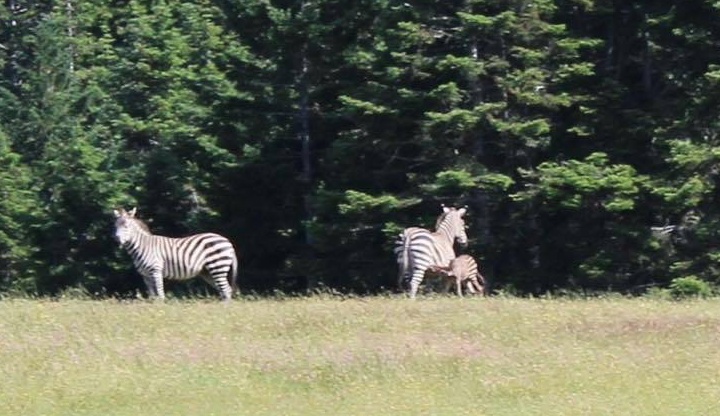 The zebra birth comes almost exactly a month after Randy the Zebra — almost assuredly this junior zebra's father — was mysteriously shot and killed in the same field, a tragedy that was noted by major media outlets well outside Humboldt's borders. A suspect has yet to be named in the case. Griego has offered a $5,000 reward for information leading to the apprehension of the shooter.
The still-nameless, striped new edition will now join Josephine and her previous offspring, LC, in roaming a large field adjacent the Mattole Road on your next Sunday drive south to Petrolia.
And it moves us all …