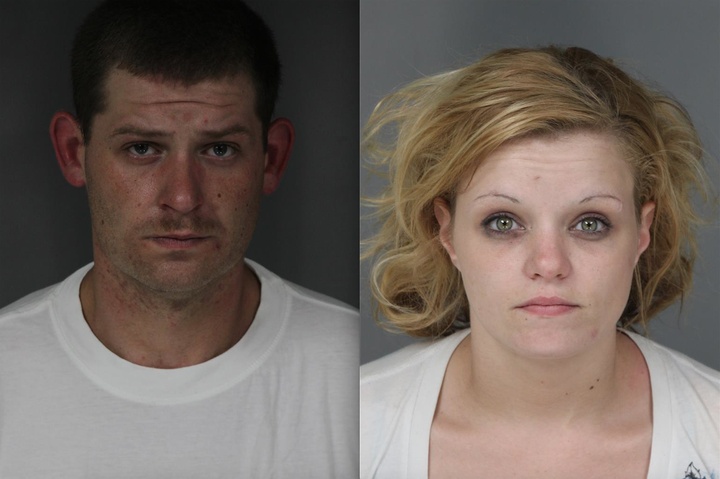 Humboldt County Sheriff's Office press release:

On Sunday, June 18, 2017 at about 1631 hours, The Humboldt County Sheriff's Office along with the Eureka Police Department and the California Highway Patrol responded to the 800 block of Nancy Court in Eureka for a report of a burglary in progress. While Deputies approached the residence, a male subject later identified as Robert "Jordan" Lippert, age 28, was observed exiting the front door holding property from the residence. Lippert attempted to flee from the Deputies, but was detained. Deputies located a motorhome on the property where they contacted Lynzi McIntire-Morgan, age 24, who had two warrants. It was determined by Deputies that McIntire-Morgan was not associated with the burglary.

Lippert and McIntire-Morgan were later booked into the Humboldt County Correctional Facility (HCCF). Lippert was booked for burglary and his bail was set at $50,000. McIntire-Morgan was booked on two misdemeanor warrants and her bail was set at $20,000.

Anyone with information for the Sheriff's Office regarding this case or related criminal activity is encouraged to call the Sheriff's Office at 707-445-7251 or the Sheriff's Office Crime Tip line at 707-268-2539.