Just recently, the city of Arcata joined the ranks of Sanctuary Cities, limiting its willingness to help with enforcement of federal immigration laws. As the Sanctuary movement continues, so too the immigration debate, which is as heated as ever. In this installment of KHUM In Depth, part two of our look at immigration, we'll try to find out who is here, where they are, what they do and where we all go from here.
Some of our findings are a little surprising. For instance, despite the politics of fear that would lead us to believe that undocumented immigrants are pouring over our borders, the reality is that the number of undocumented residents in the U.S. has stabilized and, in some states, may be declining. Still, our best estimates indicate that California is home to about two and a half million undocumented immigrants or about a quarter of the U.S. total. Further, a finding that we think qualifies as under-reported is that nearly two-thirds of U.S. undocumented residents have been here for more than 10 years.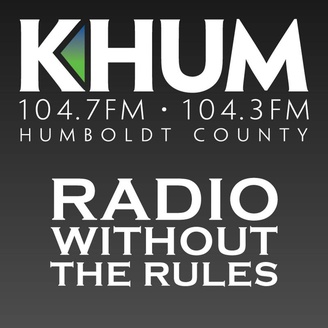 With millions of long-time undocumented residents in California, we've found that recent studies consistently show that more than 80 percent of Californians support immigration reform that would, with certain provisions, allow undocumented immigrants to remain here with legal status. In the meantime, many have to fight deportation in the courts which can be expensive and out of reach for most. Fortunately, non-profit legal centers are popping up and lending services to make the case against deportation. It turns out that undocumented residents who have legal representation are five time more likely to avoid deportation.

Join us for Part 2 of KHUM In Depth's look at the immigration story. We'll talk with undocumented residents, local lawmakers who try to manage the issue, a researcher who looks for a snapshot of reality in this era of alternative facts and an immigration lawyer who argues for what's right, one case at a time.
KHUM In Depth is hosted by Chuck Rogers and Lyndsey Battle and produced by Bayley Brown. It airs Wednesday, June 21 at 8:30 a.m. and 6 p.m., Saturday, June 25 at noon and Sunday, June 25 at 5 p.m.. Download the podcast in iTunes and hear it in the player below.
This program is generously sponsored by Mr. Fish. Intro and outro music courtesy Scuber Mountain.
The next episode will look at global warming and will air on Wednesday, July 19 at 8:30 a.m. and 6 p.m., Saturday July 22 at noon and Sunday, July 23 at 6 p.m.
###
PREVIOUSLY: