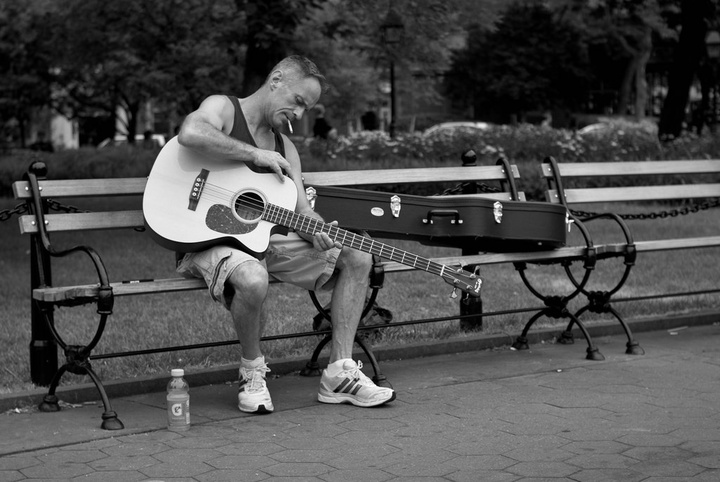 ###
PREVIOUSLY:
###
Mack Town's advisory committee is urging the Board of Supervisors to adopt a smoking ordinance, but with some caveats.

At its Feb. 22 meeting the McKinleyville Municipal Advisory Committee voted 5-1, with member Kevin Dreyer dissenting, to recommend that supervisors approve an ordinance to protect people from second-hand smoke in unincorporated Humboldt County communities.
Arcata, Eureka, Blue Lake and Fortuna all have their own smoking ordinances which limit where people can smoke. But unincorporated Humboldt – which includes McKinleyville – does not have a smoking ordinance.
Restrictions in the unincorporated areas are limited to state law, which prohibits smoking in enclosed workplaces and public facilities, within 25 feet of playgrounds and tot lot sandboxes, and within 20 feet of the entrance to governmental buildings. Businesses can also limit or prohibit smoking as they see fit outside their buildings.
That leaves numerous exemptions, allowing smokers to light up at parks, while walking on the Hammond Trail, while waiting at a bus stop, or while standing with a crowd on the sidewalk during the Pony Express Days Parade.
In discussing a proposed smoking ordinance, the committee generally heeded Chair Ben Shepherd's advice to "not get into the weeds." The exact details of where smoking should be prohibited should be left up to the Board of Supervisors, Shepherd said.
Instead, the committee considered the issue broadly, with a major concern being enforcement. Committee members questioned the logic of passing a new law that would probably not be enforced.
"It's my understanding that enforcement of a smoking policy is not a top priority [for law enforcement]," Jay McCubbrey, project director for Tobacco Free Humboldt, told the committee.
The smoking laws are, for the most part, self-enforced by smokers themselves, who may refrain from smoking in areas where puffing is prohibited, he said.
Before the Feb. 22 meeting, the issue of a smoking ordinance was passionately debated on the McKinleyville Community Watch Facebook page. Page moderator Scott Binder informed the committee that much of the public comment was in opposition to creating new laws that can't be enforced.
"People don't want more new laws. They want more respect," Binder said.
Others who testified at the meeting said they wanted an ordinance to protect them from having to breath tobacco smoke.
Committee member Kevin Jenkins said when he first heard of the idea of passing a smoking ordinance "my knee-jerk reaction was 'absolutely.'"
"I'm anti-smoking and, like Greg [Orsini} said, I can't stand the smell of it," Jenkins said.
However, Jenkins said he didn't like the idea of creating a new law that won't be enforced.
"I really find myself torn on this question," he said.
After more discussion, committee member Dreyer made a motion, seconded by Jenkins, to recommend that the supervisors not pursue a smoking ordinance. When it came time for a vote, the committee deadlocked, with Dreyer, Jenkins and Orsini voting in favor of the motion, and members Shepherd, Craig Tucker and Barbara Georgianna voting against the motion.
Further discussion ensued, with Tucker explaining the effectiveness of smoking ordinances, which have been shown to reduce smoking rates.
Jenkins suggested further discussion, and recommended that the item be continued to a future meeting.
Tucker chimed in and strongly urged the committee to resolve the issue. He quickly crafted a motion, with input from board members and the public, that took into account most of the concerns of committee members.
The motion, approved by the committee, states "In order to protect public health, the McKMAC [McKinleyville Municipal Advisory Committee] recommends that county supervisors adopt a smoking ordinance that respects private property and personal freedoms and takes into account issues of enforceability."
The two dozen attendees of the meeting at Middle School Conference Center broke into applause after the vote.
It's now up to the Board of Supervisors to decide whether to create a smoking ordinance.
###

Jack Durham is editor of the Mad River Union. Subscribe here.