UPDATE, Tuesday, March 21:
After some discussion and public input, the Board of Supervisors elected to wait for the county's Human Rights Commission to bring its own resolution to the April 11 board meeting for consideration.
First District Supervisor Rex Bohn, who expressed some doubts about the need for such a resolution, urged the commission to "keep it as simple as possible." And he said the resolution certainly won't shield anyone from prosecution. "If you're gonna break the law … you're gonna suffer the consequences," he said.
Third District Supervisor Mike Wilson was more supportive of the effort, saying it's important to acknowledge the anxiety in the community around immigration enforcement. "And not just among the Latino community," Wilson said. People from Mexico, the Middle East and Europe all face immigration issues and fear, he said, adding that he's grateful for the work of the Human Rights Commission.
Fourth District Supervisor Virginia Bass reiterated that she sees this action as a starting point and agreed with Bohn that the commission should "start simple."
The board voted unanimously to direct the Human Rights Commission to bring the item back, with a draft resolution, on April 11.
# # #
Original post: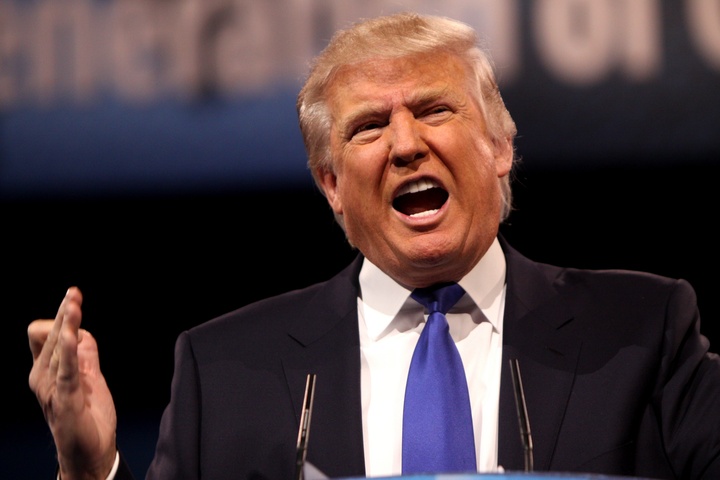 At tomorrow's regularly scheduled meeting, the Humboldt County Board of Supervisors will consider a resolution "recognizing the value of all citizens who live, work, and make valuable contributions" here, regardless of their legal status.
That may sound like a pretty anodyne sentiment, but in the Age of Trump local jurisdictions across the country have been motivated to go on the record with statements of principle, whether it's declaring themselves "sanctuary cities," where local law enforcement refuses to cooperate with federal immigration officials, or just expressing disagreement with Trump's anti-Muslim, anti-Mexican rhetoric and policies.
The City of Eureka, for example, recently passed a wide-ranging human rights resolution that touched on everything from health care to climate change, LGBT rights and religious freedom, and while it didn't mention Trump by name, it may as well have. ("We will continue to build bridges, not walls," it read. WINK.)
Before casting the lone vote against the resolution (on the grounds that she found it "unnecessary" and "distasteful"), Eureka City Councilmember Marian Brady dropped the pretense: "We know who we're talking about," she announced, according to the North Coast Journal. "You might as well just say Trump. You have to hide it between fluffy words."
Fourth District Supervisor Virginia Bass is initiating the discussion at the county level, bringing forward a recently passed Sonoma County resolution as a possible model for a local one.
Bass said Immigration reform was a hot topic at the National Association of Counties conference in Washington, D.C., last year, and she sees good reasons to address the issue locally.
"There's a real fear in the community," she said, referring to the threat of arrests and deportation, "and even if it's not happening here now it is starting to happen in other areas."
She looked at various resolutions passed in other jurisdictions, and in searching for a model she wanted to avoid politically divisive terminology such as "sanctuary city."
"I'd really like to see something come forward that all [board members] could support," she said.
In addition to the Sonoma County resolution, Tuesday's agenda item includes Sheriff Mike Downey's recent written statement regarding immigration enforcement, wherein he said immigration law is not his agency's domain.
Bass argued that this issue isn't about law breakers. "If you commit a crime, no matter where you come from, that's a different thing," she said, "but when you're living here and you have family here, I don't think it's in the best interest for people to be afraid."
The Sonoma County resolution vows to provide "essential services to all County residents regardless of immigration status." Does Bass want to see Humboldt County take a similar stand?
It depends on what's included in "essential services," she said: "Police and fire is one thing; county services might be a different discussion." She's just hoping to put the issues on the table.
The board won't pass a resolution Tuesday, Bass said. Instead she hopes to get a sense of whether or not there's support in concept from a majority of the board. Meanwhile, the county's Human Rights Commission has been working on its own to develop language for a civil rights ordinance, soo even if the board can't arrive at a resolution all members agree on, the HRC can still bring its own version forward for consideration down the line.
For Bass, the specific words don't matter as much as the underlying principle.
"What it really comes down to is respecting people who are part of your community [and who] haven't done anything wrong," she said.