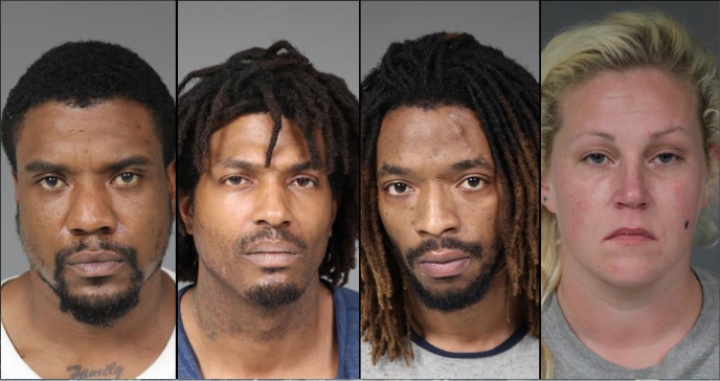 UPDATE, 3/21: A GoFundMe page has been set up by loved ones to help the family of the deceased with funeral expenses.
# # #
Del Norte County Sheriff's Office press release:

On Monday, March 20th, the Del Norte County Sheriff's Office initiated a homicide investigation in the Klamath townsite.

At about 6 a.m. on Silverside Circle an adult female was shot to death. A suspect vehicle was observed leaving the scene and the Del Norte County Sheriff's Office shared that information with law enforcement agencies in both Del Norte and Humboldt counties.

A short time later California Highway Patrol spotted the vehicle in Humboldt County. Four adult subjects were taken into custody and a weapon was located in the vehicle. Cinique Pratt, 32 years old, George Johnson, 33 years old, Marcaulius Woodard, 25 years old and Natalie Wright, 36 years old, were all booked into the Humboldt County Jail and are in the Process of Being Transferred to the Del Norte County Jail.

The four have been booked for murder and conspiracy to commit murder. The incident remains under investigation by the Del Norte County Sheriff's Office.
ALSO TODAY IN KLAMATH: Del Norte Sheriff's Office IDs Homicide Suspect Arrested in Fatal Klamath Glen Stabbing; Second Victim Taken to Emergency Room