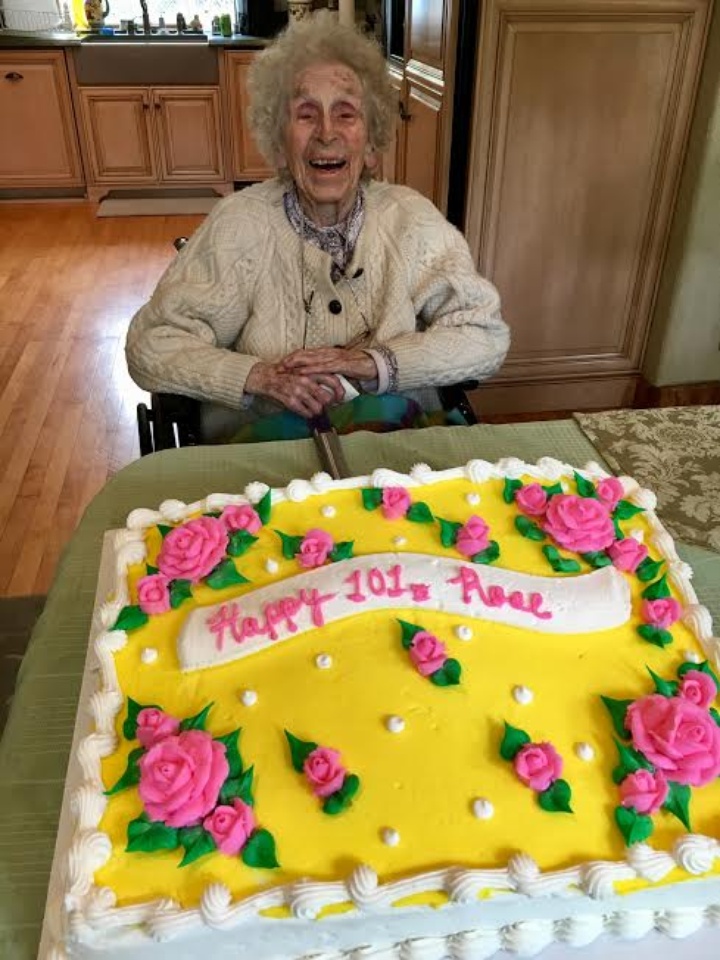 A little bird told LoCO that a certain someone is celebrating a very special birthday.
Ferndale woman Rose Clothilda (Katri) Ambrosini turns 101 today. That's right, 1-0-1!
When asked by her granddaughter Katie Hunter how it feels to be 101, Ambrosini replied: "Just perfect. It's fantastic!"
Born in Waddington on March 25, 1916, Ambrosini went on to graduate from Ferndale High School and marry her husband Donald. Together they had three children.
Ambrosini's family tells us that she was also one of the first women to study business at Humboldt State University.
Happy Birthday from all of us at LoCO, Rose! May your second century of life be even better than the first. And remember to save us a piece of that cake!