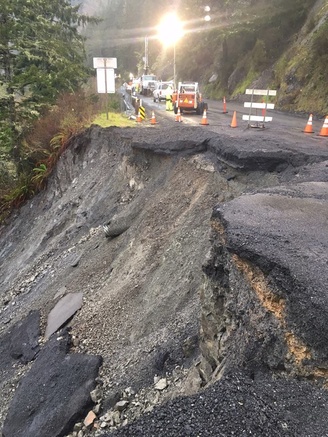 From Caltrans District 1:

Motorists using U.S. Highway 101 at Last Chance Grade in Del Norte County (~10 miles south of Crescent City) should anticipate one-way traffic control via temporary traffic signal with 10-to-20 minute delays at ALL HOURS.

Delay lengths are subject to change, and we will update the public with any new changes to delays or work schedules.

Originally, we had anticipated that 60-minute delays would be necessary at this location during nighttime hours only. However, our engineers, field staff, and contractors have found a way to further minimize impacts to traffic while performing the work in a more efficient manner. As the nature of work changes, however, the delay schedules may change as well.