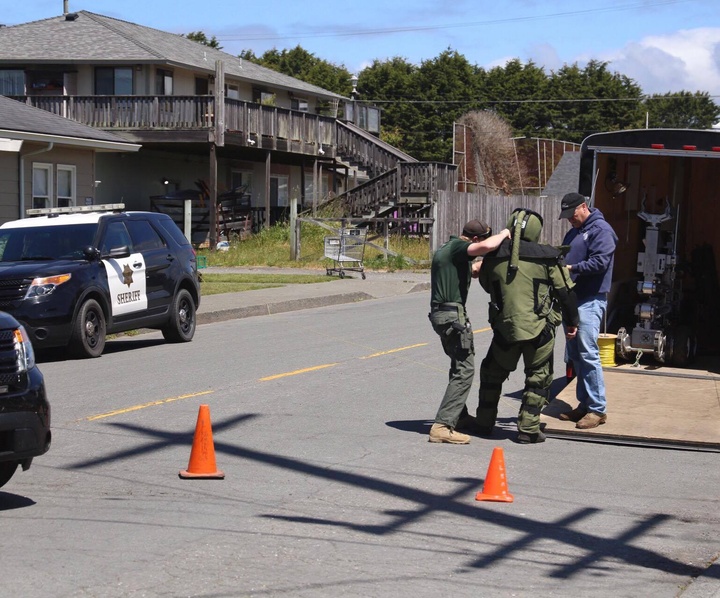 The Humboldt County Sheriff's Office's bomb squad was called out to the corner of Albee and Creighton streets in Eureka today, after a woman in the neighborhood called in a suspicious device she found in her yard.
Streets were closed in the neighborhood this afternoon as the squad — known technically as the Explosive Ordnance Disposal Team — suited up to render the device inert.
Sgt. Gary Whitmer of the Eureka Police Department, who spoke with the Outpost at the scene, said that his agency got a call about the device shortly before noon. Whitmer said he drove to the spot, found the suspicious device and snapped a photo of it, which he then sent to the EOD guys, who thought that it was something they should come check out.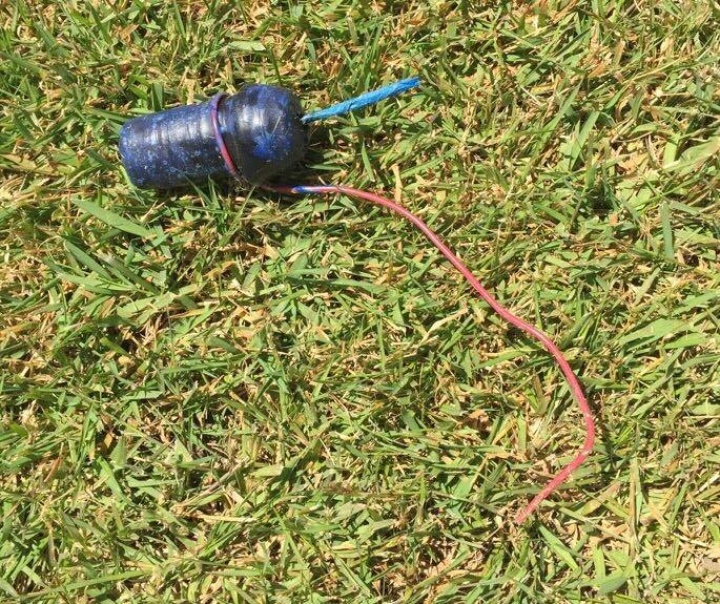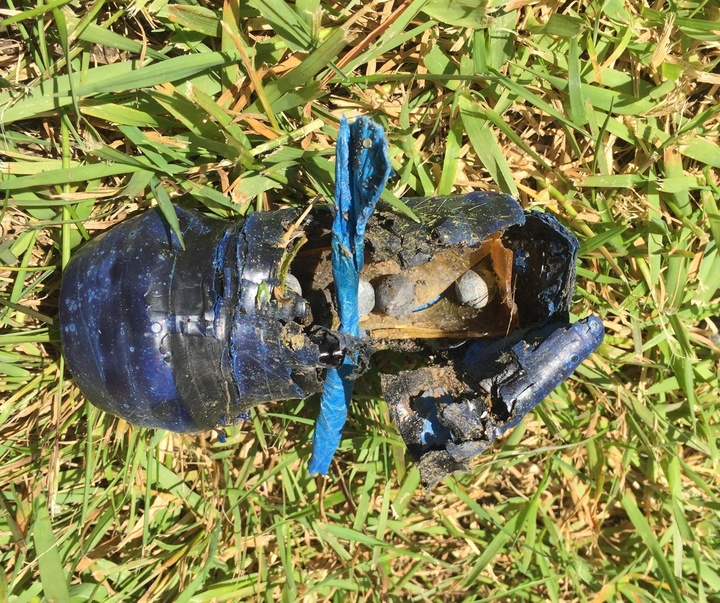 "It's always better to be safe than sorry," Whitmer said.

The bomb squad arrived, secured the scene and rendered the device inert by shooting it with something.
Though a loud "boom" was heard as the bomb squad guys shot that something at the device, it's not currently known whether or not it was actually explosive, or dangerous.
Click video to play. Problems on iPhone? Turn your phone sideways.