The murder charge against Eureka resident Nicholas Kaleoaalii Leigl has been dismissed once more, and he probably will not be charged again.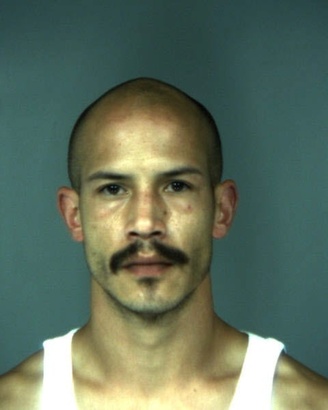 This morning Judge Marilyn Miles granted defense attorney Michael Acosta's motion to dismiss the charge that Leigl murdered 14-year-old Jesus Romero Garcia in December 2014. But Miles held Leigl to answer on being an accessory after the fact to murder, and on the special allegation that the crime was gang-related. He could go to prison for life if convicted.

Three other men, all confirmed gang members, remain charged with killing Garcia and are scheduled for trial in July.
After the ruling this morning, Deputy District Attorney Luke Bernthal said his office will "probably not" charge Leigl with murder again.
Leigl's father, Dan Leigl, said outside court that he is happy the murder charge was dropped, but now the district attorney is "grasping at straws" and his son will still have to stand trial.
"It's taken a little load off my mind but not much," he said.
Garcia was fatally stabbed while at Leigl's girlfriend's apartment on P Street. Leigl had come to visit, and almost immediately afterward three other men came in, knifed the boy and left. Leigl was in a back bedroom at the time. But did he know the other men were going to follow him in?
Bernthal says yes. But Judge Miles said that belief is based on suspicion, not evidence.
"… A reasonable inference can't be based on suspicion," she said. "It can't be based on speculation. It can't be based on conjecture."
After the stabbing Leigl, at the insistence of others at the apartment, put Garcia in his car and left for the hospital. Instead the boy ended up on a lawn outside a house on 15th Street. He lay there all night in heavy rain and was nearly dead when found.
"He takes him half-way there, takes him down a dead-end street and leaves him to die," Bernthal argued before Miles made her ruling. He said Garcia didn't walk to that location but was dumped there.
But Acosta said there has been no testimony that Garcia was dumped. He said no one knows what happened after Leigl left for the hospital. But Acosta noted that according to previous testimony, Garcia once jumped out of a moving car when his mother was taking him somewhere he didn't want to go.
Garcia's heart and liver were punctured when he was stabbed three times. But he reportedly insisted his wounds weren't deep and he didn't want treatment. The boy was a runaway and on probation, and apparently feared being arrested.
Garcia was 5 feet 2 inches tall and weighed 125 pounds, and reportedly looked to be about 12 years old.
This is the third time the District Attorney's office has tried to get a murder charge to stick against Leigl, 34. He has been in jail for 14 months.
In October visiting Judge Marjorie Carter dismissed the charge, which was refiled. After a second preliminary hearing In January, visiting Judge Arnold Rosenfield said there was not enough evidence to hold Leigl to answer for murder. He suggested accessory after the fact might be appropriate. The prosecution again charged him with murder, and added the count of accessory after the fact.
Eureka police suspect Leigl is involved locally with the 18th Street gang, though his father says he hasn't associated with gangs for years. The other three suspects are confirmed gang members Mario Nunez, 31, Joe Olivo Jr., 38, and his son Joe Olivo III, 19.
Based on testimony during Leigl's preliminary hearing, the teen-age Olivo stabbed Garcia because he told people Olivo requested protective custody while in Juvenile Hall.
Leigl's trial is scheduled for June 5. He remains in Humboldt County Correctional Facility.
###

PREVIOUSLY: