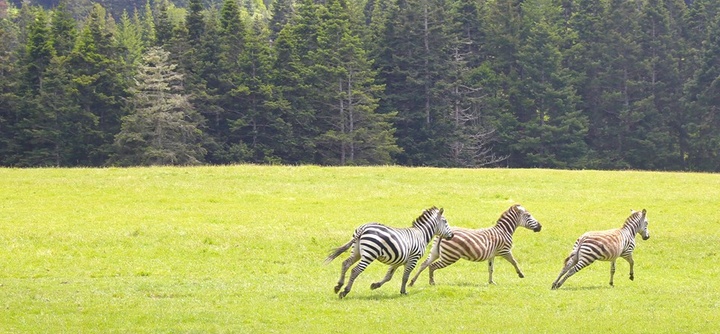 UPDATE, 5/16: Slain Zebra's Caretaker Offering $5k Reward for Information Leading to Killer's Arrest
# # #
One of the three zebras known to frolic in a field adjacent the Mattole Road on the drive to Petrolia was shot and killed over the weekend.
There are few details to report at this time. The Humboldt County's Sheriff's Office tells us they received a call on Saturday afternoon reporting that one of the zebras had been shot by an unknown subject. A livestock officer responded to the scene on Sunday. (UPDATE: The zebra's caretaker Josh Griego says a livestock officer has yet to come out. He was told they'd be in touch this week.) The case is under investigation.
A person claiming knowledge of the zebras who contacted the Outpost over the weekend said the equid victim was named "Randy," the father zebra.
The Outpost will update when we know more.