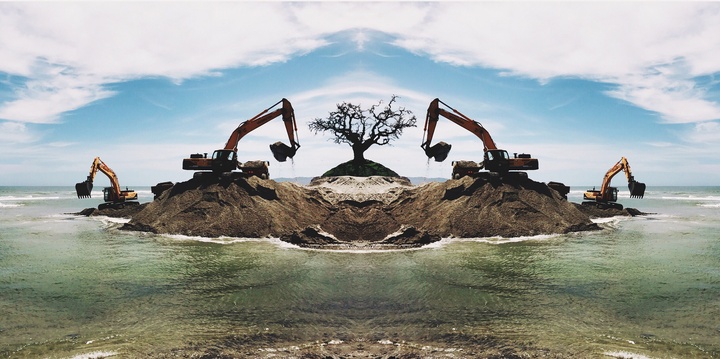 From Congressman Jared Huffman:
WASHINGTON, D.C.—Congressman Jared Huffman (D-San Rafael) today announced that Maximiliano Gambin of Arcata High School in Arcata, California is the winner of the 2017 Congressional Art Competition.

Max is a participant of the high school's Arcata Arts Institute, an innovative pre-professional program for students dedicated to the arts. From the ninety entries received, Max's artwork was selected among the county finalists by a panel of independent judges.

Max's winning artwork will be exhibited in the U.S. Capitol Building for one year, along with artwork from each congressional district in the country. As the winner of the competition, he will receive two round-trip tickets to Washington, D.C., to attend a ribbon-cutting ceremony and reception for the new display in June. All participants receive a certificate of recognition.

"Congratulations to Max Gambin and each of the outstanding artists that participated in this year's Congressional Art Competition," Huffman said. "Each year, I continue to be amazed by the artistic talent of our youth, and this year definitely did not disappoint. I am glad to once again see a broad range of creative pieces from up and down California's North Coast, and I encourage students to start thinking about their submissions for next year's Congressional Art Competition!"

Each spring, the Congressional Institute sponsors a nationwide high school visual art competition to recognize and encourage artistic talent in the nation and in each congressional district. Since the competition began in 1982, more than 650,000 high school students have participated nationwide.

High-resolution photos of all finalist submissions may be found HERE.

More information about the Congressional Art Competition can be found HERE.

Past winners of the Congressional Art Competition from California's 2nd Congressional District can be found HERE and HERE.