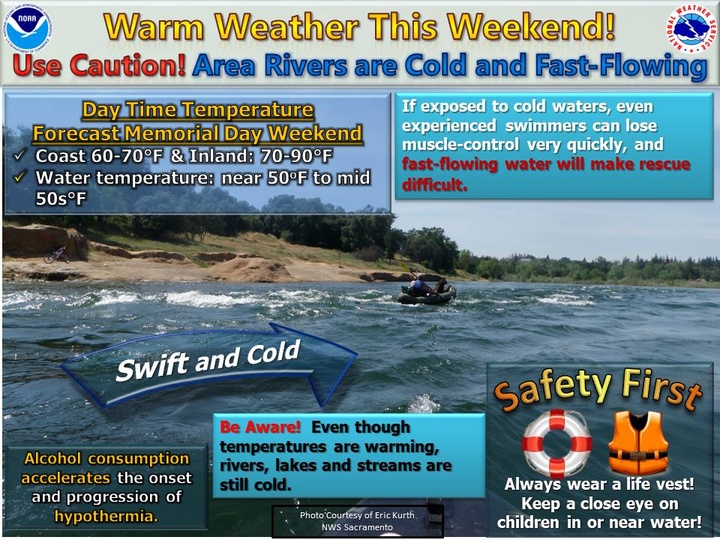 The heartbreaking video circulating Facebook of a now-missing teen struggling to escape the swift current of the American River in Auburn, California last week is a sobering reminder of how fast things can go wrong.

As Memorial Day weekend approaches, people are undoubtedly packing towels and beach umbrellas for their getaway trips to Humboldt's many rivers. But every year, our beloved waterways are the scenes of tragedy as people willingly jump into deadly spring currents and never come out.
A North Coast Journal article from December of 2016, records six people drowning in our local waters last year — a statistic that could be avoided if people took proper precautions while visiting Humboldt swimming holes.
Local National Weather Service Hydrologist Reginald Kennedy told the Outpost in a phone interview this afternoon that the exceptional amount of snowfall we received this winter is causing river currents to be swift and cold.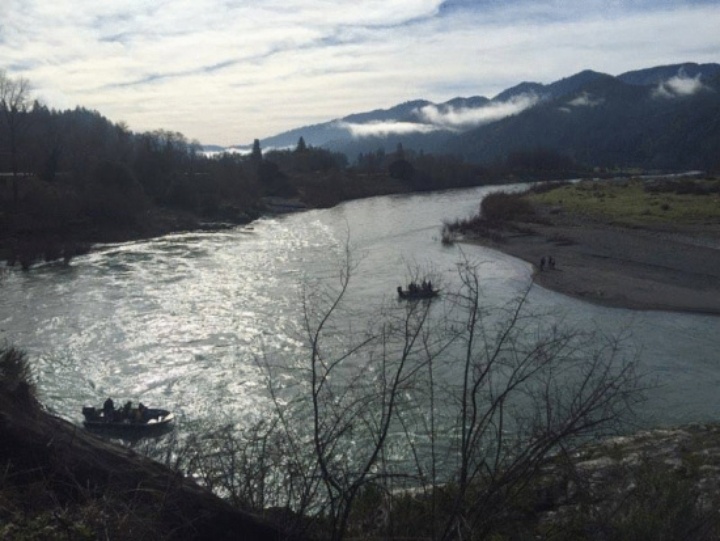 "In general, most of them are going to be flowing faster and higher than the past few years because of the snow melt," Kennedy said. "The Klamath, Trinity, and inland areas of the Eel are running fairly high."
Kennedy said that cold temperatures make for especially hazardous swimming conditions.
"Water temperatures this weekend will be between 50 to 54 degrees during the day," he said. "Because of the cold water and warm temperatures, the shock of the cold water can grab you right away and you may be unable to swim."
Kennedy went on to say that swimmers can also suffer from hypothermia if they are in the water too long. But there are a few precautions people can follow to stay safe.
"Basically, be sure to wear a life jacket and keep an eye on any and all children," Kennedy said. "Don't drink alcohol while rafting, boating, or canoeing. The biggest thing is that the water is fast and cold, use common sense."
Click here for an informative video by the Sacramento Bee on how to better survive getting caught up in a dangerous current.