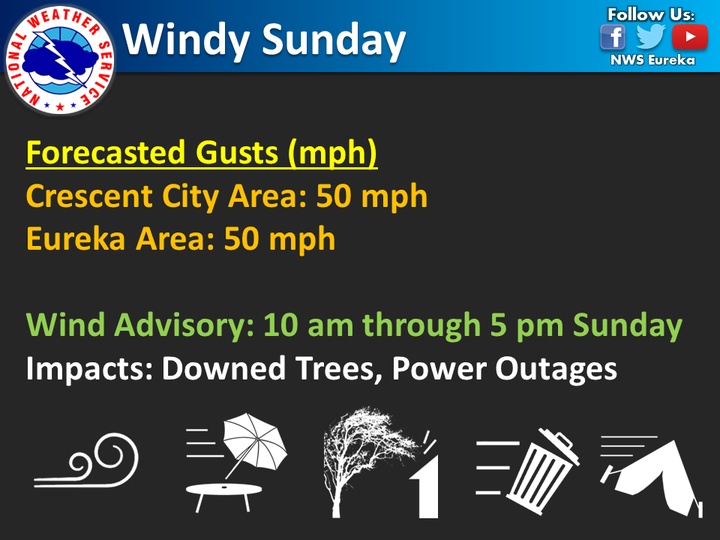 It's gonna be another blustery day here in Humboldt.
Yesterday's winds made a mess around the county, knocking down trees and power lines, and today should be more of the same.
Eureka's National Weather Service office reports that 20 to 30-mph winds, with gust of up to 50 mph will blow through town.
Winds are expected to kick up around 10 a.m., and subside by this evening.